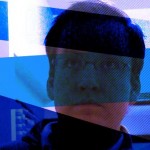 My grandfather served in the Philippines during World War Two. My father was drafted into the Army during Vietnam, but ended up working as a reporter in the Panama Canal Zone. My father-in-law followed his father into the Navy, enlisting in the early '60s and ending up in the Mekong Delta and patrolling the South China Sea.
What's remarkable about my family's history is that it is unremarkable. Nearly every family in America – and Canada, and Europe – can relate similar tales of family members called to war. For many, these stories end tragically; for the lucky, they end in relief.
The growth of blogs has, of course, meant that many such stories are now online, with Veterans Day, given its international significance, serving as a natural impetus for sharing them.
In honor, then, of those who have served in my family and yours, and in honor of those serving dusty, terrifying, boring hours in Afghanistan and Iraq and on bases throughout the world, here are the most interesting and touching examples of how the web is remembering today.

1. Personal Remembrances
There are many fantastic examples of blog posts and sites that commemorate individual stories. A photographer remembers his grandfather's service in World War Two. A woman tells how her father wrote '18' on the soles of his shoes so that he can answer honestly when he's asked if he's over 18. A grandfather and grandson who traveled to Europe to remember where the former had served.
Watching tweets come in, announcing new blog posts leads to an enormous array of personal remembrances – but also the occasional professional article. In Ottawa, the Globe and Mail went to Canada's National War Memorial and interviewed and photographed veterans who attended.

2. Marking History
An avowed history buff, I'd be remiss if I didn't note that, in addition to personal stories, historians and veterans organizations also use today to remember more anonymous details.
A history website in Sandusky, Ohio, remembers the tale of local recruits during the Civil War – including Private Leonard Winkler, who was carrying a photo album that deflected a Confederate bullet into his arm.
A writer in Virginia uses the occasion to encourage preservation of the site of an American Legion post which, in a segregated South, allowed African-American veterans admittance.
The American Historical Association has a website of resources to learn more about Veterans Day, including a site commemorating the service of the Coast Guard and Merchant Marine.

3. How To Help
Returning to the present, a blog dedicated to active and discharged members of the military offers 101 Ways to Thank a Veteran. Included on the list:
3. Are you a knitter or crocheter? Make a scarf for the cold-winters ahead. Donate them at a local-VFW for a veteran in need or contact Operation Gratitude to see how to donate.

6. Send an 'E-Card' through the American Legion to the Veterans in your life that use email.

31. Do you scrapbook? Make cards through the organization "Operation Write Home". They send them to the troops so that they troops can write letters home on them

98. Donate your airline mileage to the Hero Miles program.
Perhaps most helpful, number 74: In the market to hire? Seriously consider a Veteran. hirevetsfirst.dol.gov

4. Heart-Rending, Part 1: Dogs
Now we come to the part where I recommend a box of tissues.
I stumbled across this next site through the Twitter feed of (of all people) Saturday Night Live's Seth Meyers: soldiers returning home and being greeted by their dogs. Here's just one amazing example — Mental Floss has a whole, tear-jerking archive. If you've got a dog, pet it this instant.


5. Heart-rending, Part 2: Kids
But nothing holds a candle to clips of children being reunited with their parents. If you can stand having your heart shredded into pieces, you can search YouTube for "soldier surprises". So many great, heart-warming clips.
This is one of my favorites – NBC news captured a returning soldier surprising his son at school. Nothing more to say than this: may every child of a soldier serving our country experience that same elation.


Related:
IAVA: Vets, You Are Not Alone [Mediaite]
Have a tip we should know? tips@mediaite.com