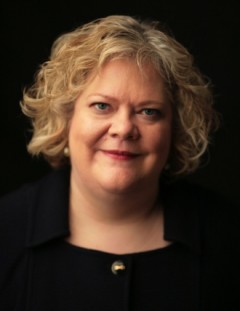 Micheline Maynard — "Micki" to her friends and Twitter followers — is the Detroit-based senior business correspondent for the New York Times covering autos and aviation, and the author of the just-released The Selling of the American Economy: How Foreign Companies are Remaking the American Dream. If you're wondering if it's a good book, consider this: Her last one, The End of Detroit: How the Big Three Lost Their Grip on the American Car Market, was published in 2003 and got pooh-poohed all over the Motor City. Well, we know how THAT one turned out.
Micki may be whip-smart on all things rolling/flying/cratering, but anyone who follows her on Twitter knows that she's also a huge music fan, Canadian-o-phile (how we got to be buds!), regular on #carchat and foodie,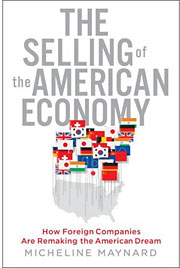 complete with an alternate Twitter feed devoted to deliciousness. She also introduced me to the deliciousness of Whoopie Pies. In addition to her rigorous covering of Detroit's floundering and fall, Twittering, and foodie-ing, she also blogs regularly at the NYT and seems to never sleep. We took advantage of that, and caught up with her for yet another installment of our 5QQ – Five Quick Questions.
1. How do you get your first news of the day?
Twitter plus headlines via email or text message. I follow story links in tweets and then usually check the www.nytimes.com mobile site. It still amazes me that I can read my stories on a BlackBerry.
2. Either, Or (you gotta pick one!):
Five years ago, you predicted the end of the Big Three and were pooh-poohed. Turns out you were right. Who do you most want to say "told ya so" to, Rick Wagoner or Robert Nardelli?
Sadly, I just wish everybody in the industry had paid attention to what I said in The End of Detroit. I hate being right.
Hybrid or Hummer?
Hybrid (Prius). I'm the author of the Prius Diary on the NYT's Green, Inc. blog. I made the switch from an SUV a year ago. Except when it snows a lot, I don't miss it.
Car Chase: Bullitt or French Connection?
Bullitt. Have to pick Steve over Gene in this case (but loved Hoosiers).

Detroit Rock City and Dancing In The Streets…or 8 Mile and The Big Three Killed My Baby?
Detroit Rock City and 8 Mile. (Mix and match :)
Jalopnik or Lutz?
Got to go with Jalopnik.com, since Ray Wert III's byline has appeared in the Times.

3. What's the biggest story the media has missed this year? (Or last week):
The biggest story is just how deeply this recession and especially job loss has affected Americans' behavior. This is our Great Depression even if we don't get to 25% unemployment, God forbid. I doubt very much that this all ends and things go back to the way we were. We've had a big tornado sweep through our lives, and when you go through that, you make decisions afterwards based on what's really the most important to replace and rebuild.
We are already seeing that in the car business, which I wrote about recently: all kinds of people are asking, "Do I need a car? How many cars does our family need? Can we do Zipcars? Can we get something smaller?" That will fundamentally affect the car business.
4. Obligatory Twitter Question: Describe yourself in 140 characters or
less (hash tag optional!)
Micheline Maynard is an author, New York Times reporter, foodie, music fan, and will look at anyone's vacation pix.
5. Are you nervous or excited about the future of journalism? Why?
Both. Nervous because we are seeing traditional media turned on its head, and so many friends are so stressed out by it. Excited because the game is always changing and it's much much more fun because we all have to stay on our toes. Of course, I might be so burned out after the past few years that I am only mistaking this for fun.
Bonus question: Have You Driven A Ford Lately?
Yes, the Ford Focus.

Read Micki's full NYT bio here, read an excerpt from her book here, follow her on Twitter here (and her book here!) and check her out on the Mediaite Power Grid here.
Have a tip we should know? tips@mediaite.com