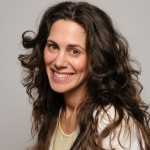 Mediaite has been rightly called out for a big, glaring error: On our list of 28 media leaders we've lost this decade there was not a single person of color. Not a one.
It's an omission we are fixing even as I type this, but that's not the point: the point is taking responsibility for it and holding it up as yet another reminder of how easily groups are marginalized in our media. Even by people who loudly complain about being marginalized.
I am one of those people – and this mistake is my fault. Danny Groner, the author of the post, pitched the idea to me and I greenlit and oversaw it. I clicked the button to publish it and then I reviewed it – and I did not notice. I don't blame Danny – he went through the obit looking with a media eye, and did not notice the omission, either. Except that it was my job to notice – and as someone who always keeps an eagle eye for women on lists such as these, I take responsibility for not expanding that eye further.
If this were a list of just men I'd hit the roof, Twitter madly and blog angrily. So I not only understand why black listservs and blogs are blowing it up, I applaud it. I would too, and that's part of the goal in writing this post. Things won't change unless examples like this are held up as things that matter.
This, by the way, is an amazing example of why we need diversity in newsrooms. Even the most well-intentioned person can't see everything, or see from a perspective they don't have. This is how we learn from each other – and examples like this are, hopefully, what we avoid when we do.
We've redressed this problem on our website, and hopefully by calling it out and drawing attention to it will take a step toward eventually redressing the fact that it is part of a pattern in the media as a whole.
It goes without saying that we deeply regret the error – except that it's so very important to say it. Thanks to those who called this error to our attention so we could be more aware. Mediaite is better for it.
Have a tip we should know? tips@mediaite.com