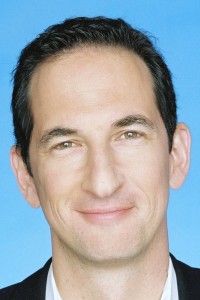 Over the course of the past 27 years of my life, I have been blessed to have known and loved nine different grandparents. No doubt this is a gift that few others ever receive. Unfortunately, over that same period of time, I have watched four of those grandparents battle Alzheimer's disease.
For those that have had a loved one live with the disease and for those that have been thrust into action as a caregiver, you'll know what I mean when I say nothing is ever the same when Alzheimer's rears its ugly head and ruins the party. To see the disease in action is to despise it, resent it and try to fight it until it no longer exists.
It disrupts and destroys lives, families and enormous human potential. It is a disease that over 6 million North Americans suffer from and that is only the number of people diagnosed with the Alzheimer's. I am sure there are millions more who are living with it who have yet to seek the proper help to get the formal diagnosis. Count to 70 and when you finish know that another person in the US has been diagnosed with the disease. Scary.
I grew up as a huge fan of the Canadian rock band Rush. And one of my favorite songs was called "Losing It," where Geddy Lee ends the song by opining, "Sadder still to watch it die than never to have known it, so to the blind who once can see, the bell tolls for thee." I have often thought of these lyrics in connection with my four grandparents who battled Alzheimer's.
Was the privilege of getting to know and learn from these grandparents worth the heart breaking path we were led down as we watched them lose the very things that make humans human? Things like independence, the ability to remember one's history and loved ones and most tragically, the slow erosion of one's integrity. To lose one's memory is one thing, to lose one's integrity is entirely something else. Might it have not been easier and a whole lot less traumatic if, like most people, I knew only a few or none of my grandparents?
It certainly would have been easy to believe that. After all, I still have very vivid recollections of what Alzheimer's did to my grandparents. I remember watching my grandfather consistently try to eat his soup with his fork and frustratingly try to put his pants on upside down. I remember listening to my grandfather ask my grandmother who she was and what she was doing in his house. I remember driving my other grandmother to my house for a family dinner and have her question me over and over and over again where we were going and why I had kidnapped her from her apartment. Not exactly the kind of memories any of my grandparents would want associated with their last years of life.
The one way I have been able to trump those Alzheimer's fueled memories is to honor and focus on the wonderful people they were before Alzheimer's stepped into their lives. Selfishly, I needed to find ways to do this so the memories that would be indelibly imprinted in my mind were the many profound good ones as opposed to the degrading bad ones.
Many of the profoundly good memories relate to a common theme that ran consistent amongst all my grandparents. The theme was their unwavering commitment to helping those less fortunate than themselves. Whether it related to economic, medical or family issues, there have been numerous times in my life I watched them reach out to help others. They generally did so quietly and without fanfare but they always took great pride in their contributions. They whole heartedly subscribed to the motto "community service is the rent we all need to pay for living."
It is very much within that theme and very much consistent with a focus on these profoundly good memories (and thank goodness there are lots of them) that has developed within me a burning passion to do something to get us closer to eradicating Alzheimer's from my life and the lives of those around the globe.
So in memory and honor of my grandparents, I wanted to create something that would be global, scalable and permanent. I have spent the last 10 years of my life dedicating a significant amount of time engaging in traditional efforts to raise money and awareness for Alzheimer's research and care. This time around, I was committed to using the efficiency and low cost nature of technology to make something monumental happen in their honor.
To that end, on Monday, September 21 (World Alzheimer's Day) I launched a Twitter based movement called A Million Tweets to Remember (Twitter handle @1Mtweets). The primary goal of the movement is to gather a million tweets that digitally memorialize people (past and present) who have suffered from Alzheimer's. We have also added a fundraising component to the movement by asking people to consider donation a minimum of a dollar for every tweet.
Importantly, the triple meaning of the word "remember" in the title of the movement really encapsulates what I hope this movement ultimately will be about:
• The opportunity in perpetuity to digitally remember a loved one with Alzheimer's
• The opportunity for all of us to create a tweet which allows us to remember all the good qualities of the person we are memorializing through the process of compressing it to 140 characters
• The reality that every Tweeter will remember being part of this movement but, sadly, those they tweeted about would not have the capacity to do the same thing
The early results are encouraging with thousands upon thousands of tweets shining a significantly bright spotlight on Alzheimer's and all its nasty implications. Most heartening is that we have had people from 58 different countries participate so far and we are only on day three!
My mom has a saying, which I think is perfect for each and every one of us who chooses to join the Million Tweets to Remember movement: "If it is to be it is up to me." Hopefully, we will have one million "me's" who all feel the same way. No doubt there are millions of people above looking down on us and hoping for the same thing even if they won't remember tomorrow what they hoped for today.
Related:
@1MTweets [Twitter]
Hashtag: #1MTweets [Twitter]
A Million Tweets [Facebook]
DONATE: 1MTweets [A Million Tweets]
Jordan Banks is the founder of the Alzheimer's based Twitter movement A Million Tweets to Remember, former CEO of JumpTV and former managing director and second employee of eBay Canada.
Have a tip we should know? tips@mediaite.com