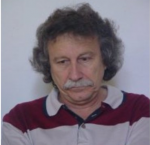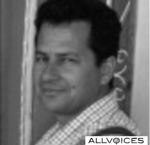 Cuban blogger Orlando Luis Pardo reported earlier this week on citizen journalism portal All Voices that award-winning writers Manuel García Verdecia and Rafael Vilches Proenza were fired from their jobs and expelled from the local writers union for improper use of the Internet.
According to Pardo, in December García and Vilches, residents of the Eastern Cuba province of Holguín, were sanctioned for acts such as exchanging emails with Cuban writers abroad, considered "improper conduct of intellectuals […] to the revolutionary process." According to Luis Felipe Rojas, a Holguín poet, this all occurred following a "meeting and purge" at the National Union of Writers and Artists of Cuba, also known as UNEAC.
Writes Pardo:
Both writers were put through the same process used by communist regimes throughout the world, including meetings where they were encouraged to admit their "crimes" and criticize their own behavior. In fighting their dismissal, the two sanctioned writers did not assert their rights to free communication. To date, Vilches Proenza has remained silent, and Garcia Verdecia has said he was only offering intellectual critiques to strengthen the Cuban revolution.

Catching these men in their so-called counterrevolutionary acts was simplified by the fact that both depended on the writers union for their Internet access, which is both scarce and expensive on the island. The writers union operates its own cybercafé, open only to members, who pay hourly fees and must agree to abide by an ethics code. That code specifically bars visiting any web sites which might "represent a threat to socialist values."

Until Tuesday, the writers union official site had not published anything about the case. It came to public attention, however, through Holguin poet Luis Felipe Rojas, who dared to post a report on his blog, Crossing the Barbed Wire.
Pardo, author of Lunes de Post-Revolución, is a member  of the "alternative Cuban blogosphere," the growing network of bloggers that has gained world notoriety through Yoani Sánchez.
Access to the web in Cuba is limited to hotels, a few cyber cafes, embassies and public offices. Most of the dissident blogs are blocked inside the island, forcing bloggers to e-mail their texts to friends abroad who post them online.
In recent months, the Cuban regime, which has a long record of punishing dissidents, has engaged in different acts of repression against bloggers and writers. These have included the kidnapping and beating of Pardo, Sánchez and fellow blogger Claudia Cadelo, as well as the retaliatory erection of a wall on the yard of Convivencia magazine contributor Karina Gánvez Chiú.
CUBAN WRITERS FIRED FOR "IMPROPER USE" OF THE INTERNET [AllVoices]
In Times of Plague the Larger Specimens Will Die [AllVoices]


Photo of Verdecia and Proenza taken from an AllVoices post by Orlando Luis Pardo Lazo.
Have a tip we should know? tips@mediaite.com