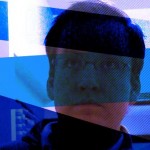 This article was originally posted on May 20, 2010. On September 10, 2011, a ferry from Zanzibar capsized, killing scores of people. Details about that disaster follow the post.
Ten days ago, the Staten Island Ferry crashed into a pier in New York Bay, injuring over thirty passengers. It was the second crash for the same boat in seven years; in 2003, the vessel smashed into a pier, killing 11 and injuring 100.
In the scale of ferry disasters, though, these are practically nothing. In January 2009, an Indonesian ferry carrying 250 passengers capsized and sank. At least 200 died. In September, a ferry in Sierra Leone, overloaded with over 250 passengers, sank, killing scores of children. A Filipino ferry carrying 960 sank a few days before that, killing nine. In 2006, a ferry in British Columbia sank, killing two; in February of that year a sinking in the Red Sea killed hundreds. The deaths stretch back for decades: in 2000, a Greek ferry sinking killed 82; in 1987, a Belgian ferry capsized, killing 190; in 1954, a Japanese commercial ferry, the Toya Maru, drowned over 1,150 passengers when it sank during a typhoon.
The inclement weather that caused that last accident is an exception, not the norm. Many of these accidents occur in calm or only slightly choppy waters; many are the result of operator error.
I didn't know any of this last Friday when I boarded a ferry in Zanzibar, headed to Dar es Salaam, Tanzania. Even having only a vague recollection of hearing about ferry disasters, my experience on that boat was one I hope never to repeat; if I'd read up on ferry disasters, it would have kept me on land in the first place.
Below, an excerpt from a post I made to my blog the next day, as my wife, China, and I were flying back from a vacation in Africa.
---
There have been two times in my life when I was convinced I was going to die. Each time, the tension of the moments leading up to my reaching that conclusion washed away, leaving me with a peaceful acceptance about the life I have lived. It's only when I began to once again think I might survive that the great powerless fear returned.
The first time I felt that way was during extremely bad turbulence on a small commuter plane probably a decade ago. The second time was yesterday.
We were picked up at our hotel by the same duo that brought us there, the driver who didn't speak and the guide who wouldn't be quiet. We drove back across the island, this time headed for Zanzibar's historic district of Stone Town, our last fleeting moments of tourism. We passed hundreds of schoolchildren in cream-colored shirts and purple pants, the girls in matching headscarves; one carried her backpack on her head. One man we passed wore a shirt with a picture of Che, another had a shirt parodying Corona beer, another – and I swear this is true – wore a numbered jersey that on the front read "Daniel Cohen Bar Mitzvah".
Coming in to Zanzibar Town, we passed the brand new soccer stadium that the Chinese built. Our guide, whose practiced enthusiasm was betrayed by his unenergetic delivery, exclaimed, "Look at slums!" and then turned to see if we were taking pictures.
Stone Town, a UNESCO historic site, is home to 100,000-odd people, mostly Muslim. The area is so named because most of the buildings, centuries old, are built of the coral the island rests on. Controlled at various times by Arabs, Portuguese and the British, it's an eclectic Arabian neighborhood of narrow alleys, small shops and ornate architectural detail.
The mute driver dropped us off at a central market and drove off. To say that China and I felt out of our element was an understatement. The only obvious non-locals in sight, speaking none of the language, we clung to the lifeline that was our guide as we dipped in and out of stalls. A rice stand, the butcher, the fishmongers, spice-sellers, fruits ("Look at green bananas!"). The butcher in particular made quite an impression – the distance between grazing animal and dinner table is unimaginably short. My mind went blank as we drifted past stalls, reacting with touristy interest to really horrible presentations.
We drained into the streets, passing a group of men shooting pool who admonished China for taking photos: "This isn't a zoo. These are people, not animals." Saw a number of cats, one dead. Election posters and instructions on how to vote covered a wall near a public square. Stood obediently outside Freddie Mercury's childhood home, where a plaque referred to him as "flamboyant."
The guide dropped us off at a restaurant of poor quality ("Mercury's") near the dock where we were to catch the ferry back to Dar es Salaam, followed by a car to the airport to head home. This was our last respite – the final moments with guide and driver during which our aim was simple exploration. We were about to make the shift from tourist to traveller, culminating nearly 30 hours later with a landing at JFK Airport. From our table, we watched a bunch of local kids dive off an anchored boat and splash around in the shallow surf.
When we'd finished eating, our driver reappeared and we drove to the dock – ramshackle buildings separated from the street by a worn plaster wall and a six-foot chain link fence. Outside, at least thirty men, some in orange vests, fought to carry our bags. Our guide, taking his leave, insisted on my paying him in front of the main gate; I could feel every eye in a ten-foot radius on me as I counted bills in my wallet. We squeezed our way inside and went through customs – Zanzibar maintains the formalities of an independent nation, though it isn't one. We waited in an area with benches covered by corrugated metal. A large ferry pulled up and huge numbers of people got off. China and I were on our own, in spectacularly chaotic surroundings.
I was sunburned and tired. My main goal was to find a seat in air conditioning, my patience for the travails of disorganized modes of travel was exhausted. On a silent signal, departing passengers surged to the narrow dock. China and I fought currents to stay together. Straight ahead to Fast Ferries; to one side, a larger vessel was unloading dozens of Dell boxes. Our ferry had some seats on the roof – but the main room was air conditioned with cushioned chairs. We made our way in, a series of correct guesses about where to go and how to behave. It had all of the formality and preparation of boarding a city bus.
As we prepared to get underway, a young Muslim directly behind us sold us water. An old man sold newspapers, including one with a large picture of Obama on the cover. The boat became fairly crowded; people left their luggage in the aisles. Whoever was in charge of the entertainment system (powered by a "Simsung" DVD player) popped in a bootleg disc of American professional wrestling. We pulled away from the dock, cruising on calm water.
For a bit. China had been worried about being motion sick. Her concerns were warranted. About 20 minutes into the trip, the boat started slamming into small waves, kicking up water over the windows. China, queasy, thought she'd go get fresh air – I argued against it, worried she could be knocked overboard.
Then the waves got bigger, and so did the motion of the boat. People started sitting up in their seats, some looking around nervously, others pointing out the portside windows. A group of employees, one in mechanic's overalls, hustled down the aisle and out the door at the front. Others passed out sickness bags.
"Is something going on?" China asked nervously. "I'm not sure," I responded, even though something obviously was. "But I think if something were wrong, they'd at least slow down." By now we were in the middle of a storm, still moving extremely quickly. Was water coming in? Had we lost control of the speed? The view out the window alternated between showing only sky and showing only water. On the TV a muscular black wrestler pinned a white one, then the DVD started to skip.
I've never experienced motion like this. Now in open water, the boat would slice into the side of a wave and tip to the right, then it would crest and slam down to the left. Or, whipping along, we'd smash into a wave and the boat would shudder. Or we'd God-knows-what and the boat would rear back like a horse or dip down like it was going to slide under the waves. Much of the time we couldn't see out the windows because of the water washing down them. The noise from the waves and the ship bouncing off of them competed with the tinny, too loud sounds of the WWE which could be confused with radio static or inaudible warnings from authority figures. Shortly before the worst of it, I asked the nervous-looking staffer how much time was left. An hour, he responded, meaning we were at least 30 minutes late.
And there was nothing we could do – we couldn't slow down, we couldn't get off, we couldn't hurry up. We were completely powerless. I've read about ferry disasters, capsizing, sinkings, and been curious how so many died. Now I understand. If the boat had capsized, which seemed imminent, we'd have been fighting 80 other people to get out two doors, upside down, in a state of panic. Even if we got out, we'd be in massive rolling waves at least 45 minutes from another boat; while on the boat I didn't see a single life vest. Increasingly panicked, my mind raced through exit strategies. I tried to talk to China calmly about how we could evacuate – she was too sick to talk.
Then it washed over me. Well, this is it. This boat is going to capsize and we are going to drown. When it was unavoidable, it wasn't scary – it was just how it was. And if you're going to die, there are worse ways than next to the person you love. For a second, I loosened my grip on the armrest. But just as quickly, my rational side kicked in. We've made it so far, I thought, or maybe – no, we won't die like this. People don't die like this. I was back in the moment, terrified once again, and willing minutes or distance to pass by just the smallest bit faster, just this once.
Maybe they did. The ride, looking back, is a blur, a minute of horrible sweaty tension. From the moment I took out my wallet in front of the thirty Zanzibar hustlers until we stepped surprisingly calmly onto the dock in Dar is a surreal postcard my brain is tucking away to deal with later. If time didn't seem to go any faster in the moment, if in fact it didn't, in my memory it's now just a thing – a time-independent mote of Something That Happened. If I recall the details as I did above, it starts to decompress, which I'm not really up for right now.
I'll change direction instead. After we were in the calmer water of Dar Harbor, the DVD switched to Rambo 3. I thought to myself that I needed to start working the phrase, "Remember that scene from Rambo 3…" into my repertoire. Because this is how I deal with shit.
So now we're off the boat and into another crowd of self-identified porters that morphed, off the dock, into a crowd of self-identified cab drivers. Not in that crowd: our actual driver who misunderstood and was waiting for us at the airport. A new dilemma.
I don't mean to cast aspersions on the people of Tanzania – everyone we met was very friendly (unless trying to sell us something). But, with the sun going down by the docks and our standing out readily as tourists, we had a problem. Do we wait the 30 minutes for our guy to arrive, or do we risk a ride with an unknown driver? After a minute or two of dithering, we opted for the latter, picking a guy who looked strangely like Big Boi from Outkast. On his radio, "Bad Romance". Another driver, who I think may have been high, tried to entice us out of the cab by sticking his head in the window and asking where we were going. We pulled into traffic.
Where we stopped. Our goal was to be at the airport by 7:45. At 7 we were dead in traffic an estimated 20 minutes from the airport. The rear windows didn't roll down so we boiled in the muggy heat; the front ones were open, so mosquitos swarmed. In front of us, a man hung onto the side of a bus, feet dangling in mid-air. Our driver stopped to get gas.


But we made it. I wrote this on the Swiss Air flight from Zurich, Switzerland, to New York, coasting in a fairly new Airbus maintained by a Swiss flight crew. Leaving Dar, attendants walked up and down the aisles with bug spray, extinguishing any entomological trace of Africa before we landed in Europe. They were sure to point out exactly where the emergency exits were, and to note that my seat could be used as a flotation device. The chaos of our trip was history. We were deep into our well-ordered and comprehensible life in the West – I was writing this on my iPad after all.
It was just like that scene in Rambo 3.
UPDATE: September 10, 2011
A ferry carrying over 500 people between Zanzibar and another island capsized overnight, killing scores of people.
An article from Xinhua describes the scene – and suspected cause.
The ship was travelling Friday night from Zanzibar to Pemba, the sister island 40 km away, when it capsized at Nungwi area, making it the worst of its kind in the history of Zanzibar.

According to Zanzibar Deputy Minister of Communication and Infrastructure Issa Haji Ussi, 250 people have been so far rescued out of the over 600 people onboard.

Rescue is underway with the help of some fishing boats in that area while the bodies retrieved are being brought to Zanzibar National Ground where relatives of the victims went to identify them.

Reports said the cause of the accident is due to overload of passengers and cargo, but other reports said technical fault cannot be ruled out at this stage.

Zanzibar government has termed the accident, the worst of its kind, as disaster for the whole nation.

Maritime accidents are not uncommon in this area due to billowy waves and overloading. Commuters between the two islands complained that the ferries are always in poor condition and overloaded.
Have a tip we should know? [email protected]