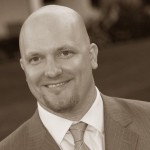 One click. One Million Dollars for Veterans. It's that easy.
Iraq and Afghanistan Veterans of America (IAVA) is in the running to win a $1 million grant in the Chase Community Giving Challenge, a competition on Facebook. If we get enough votes to win, we're going to use the money to bolster our work helping vets use the new G.I. Bill.
With a $1 million grant, IAVA will provide crucial resources and support to put college and a new future in reach for veterans.
Click here to make your voice heard.
A vote for IAVA is a vote for investing in our nation's new greatest generation and America's future doctors, architects, judges, businessmen, diplomats, social entrepreneurs and Presidents.
The competition is fierce – 100 non-profits are vying to win the grand prize, so every vote counts. You can vote for IAVA here.
After you vote, please take a second to tell your friends on Facebook, Twitter and email. And if you're not on Facebook, please help us spread the word about the challenge.
It takes less than a minute, but it could have a big impact on veterans of Iraq and Afghanistan.
Thank you for standing with us.

Paul Rieckhoff is the Executive Director and Founder of Iraq and Afghanistan Veterans of America (IAVA), America's first and largest organization for Iraq and Afghanistan veterans. A nonpartisan, non-profit with over 150,000 members in all 50 states, IAVA's mission is to improve the lives of Iraq and Afghanistan Veterans and their families. Read more about Paul and IAVA here.
Have a tip we should know? tips@mediaite.com