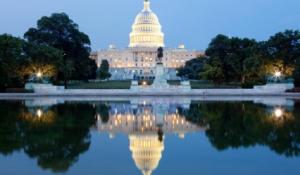 "A lawyer with his briefcase can steal more than a hundred men with guns," wrote Mario Puzo.
I am suggesting today that you read a brand-new book by Jacob Hacker and Paul Pierson, titled Winner-Take-All Politics. This excellent work from Simon & Schuster is all about how Washington has made the rich richer -– and turned its back on the middle class. (Nobody ever much mentions the lower class because that seems elitist; but never mind –- they exist and backs are turned on them as well!)

This book came to mind recently when I went to the famous and beautiful La Grenouille restaurant in Manhattan. This French bastion has been in operation for many years, defying all economic odds, and run by a charming, celebrated gentleman named Charles Masson. (I used to have a big crush on his handsome father, the founder of La Grenouille.)
La Grenouille on 52 Street off Fifth Avenue is definitely a playground of the very rich. I was a guest, but I noted as my host, the designer Arnold Scaasi, paid his bill, that it ran upward of $700 for four people. (And we weren't ordering champagne and caviar either.) Well, that night every single seat and table in this garden of delights was taken! One shuddered to think of the bill for a table of eight or ten. You'd think it was the Trump '80s/'90s instead of the 2010 era of malaise and a "we're in for it" future.
***
I AM flabbergasted by the Times of October 20 analyzing whether or not Nevada's candidate for the Senate, Sharron Angle, is racist because she constantly comments on race, as in telling a bunch of Hispanic young people that they look Asian to her.
"Race has not played much of a role," the Times quotes Johns Hopkins' professor Andrew J. Cherlin. Well, I disagree with the good professor. I think lots and lots of this political season is racist. I think it's all about the not-so-secret, irrational hatred of Barack Obama in the White House. He has become the most heavily guarded of all chief executives because threats against him are so prevalent, so virulent.
I think if Joe Biden were president, or Mitt Romney, or Dennis Kucinich or John McCain, or any other aspiring white man you can imagine, there'd be a lot less "racism" in what is now going on politically.
And the Republican Party, which I used to revere and admire in its many aspects, now seems eager to prove to us that they'll do anything and elect anyone of any caliber in order to displace and discredit Barack Obama.
It's not Republicans versus Democrats; it's Republicans versus Barack Obama, the first black president.

Liz Smith's column can be read in its entirety at Wowowow and is excerpted here under an agreement between Mediaite and Wowowow.
Have a tip we should know? tips@mediaite.com