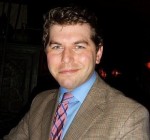 On the occasion of Mediaite's year anniversary earlier this week, some of our staff members and contributors look back on what kind of crazy, weirdo year it was.
Not much has changed in the last year, right Mediaite? Lindsay Lohan is still in trouble, Eclipse and Gossip Girl are still hot, and Keith Olberman, Bill O'Reilly, and Jon Stewart are all still on the air. Robert Downey, Jr. is even still on the comeback tour (and Mel Gibson isn't…).
Facebook is consuming the world; well, the world of what used to be in your family photo albums and text messages. China? Warren Buffett? Ha. Facebook's grown so big that Zuckerberg might have to bail out America. And let's not forget tiny YouTube, that continues to document the many, many, many stupid – and smart – things that the world comes up with. (My favorite? OK Go outtake videos.) Now the Democrats are looking to put everyone always-on-the-record with their Accountability Project. And Twitter is still just "what you do" if you're a celebrity, a wannabe celebrity, or, unfortunately, you have not a celebrity bone in your body.
So what has changed in the last year? Well, I know where you're sitting while you read this. Oh yes, I know exactly where you are. You just arrived at your daughter's school and you're in your car reading this on an iPad. Or maybe you're waiting for your friend at Bloomingdale's and you're sneaking a peek at Mediaite on your BlackBerry. Or perhaps you checked in at home and you just took off your makeup. Whoops, did I say "check in"? – yup, I saw you check in.
Perhaps the biggest, most pervasive, most important shift in media during the last year has been the rise of location-based services, particularly those used when mobile (ie, when your device is at the location with you). Ah yes, new companies with names like FourSquare, Gowalla, and Loopt are letting everyone know where you are, and where you aren't PleaseRobMe.com and where you've been, and maybe even where you're going. It's become a game where you compete with your friends, and it's become a way for every single person to compete with GroupOn or Livingsocial and share deals with friends, and it's become an obsession.
The one interesting thing about location-based services, any of them, is that no one important really uses them. Well, important and famous. When Ashton and Oprah and Larry and other media and Hollywood celebs got interested in Twitter, and then when Alissa and Rob and John (sure, I know all these celebs on a first name basis… on Twitter) piled on and started oversharing, it was cool. They could promote their hobbies, their new book tour, their family life.
But no celebs want to promote where they are right now, immediately, at this exact moment. They would have to be nuts to check in anywhere. Could you imagine the paparazzi using FourSquare dashboards to track people? But it's not just movie stars and models… I've noticed this even among minor celebrities, niche celebrities, and social media celebrities. (When did social media consultants become celebrities? 2009? Crap – Mediaite needs a column from Chris Brogan on that…) No one remotely famous checks in anywhere. I bet, in fact, if someone plotted it out, that Twitter followers are inversely proportional to the amount of publicly available location information about a person; the more well known you are, the more you guard your location privacy.
Who is the most famous person on FourSquare? You knew Twitter made it when some of the users were more popular than the founders of the company. Maybe that's the new measure of media success in the 21st century. Are your users more famous than you are? Now, that's no measure of financial or business success. Location services will serve the masses, and no doubt serve them well, for years to come. We all need Bed, Bath and Beyond coupons, don't kid yourself. And quite interestingly from a sociological POV, the suite of location-based services like FourSquare, Gowalla, Loopt, and others will evolve within a different, non-celebrity environment than did Twitter, Plurk, Rejaw and something Kevin Rose started that I can't remember the name of.
And so, as Mediaite passes into its second year, I only have one question: Are its readers more famous than Dan Abrams? Based on what I read on Twitter… the answer will be "yes" for a long time to come.
Have a tip we should know? [email protected]