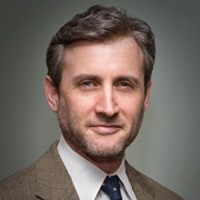 It's hard to believe that it has been three months since we launched Mediaite.com. In that period I have learned the language of the web: PHP, CPM, uniques, ummm site crashing? And here I thought the cable news wars were as brutal as media can be. It's been a wild ride with achievements that have vastly surpassed any of our expectations. Day in and day out, our small but completely devoted staff create something that makes us all so proud. Thanks to everyone who has helped us achieve this mini milestone. This is just the beginning.
Attached is a press release we distributed today.
Dan
—————–

MEDIAITE.COM ATTRACTS 438,000 UNIQUE VISITORS IN THIRD MONTH
Upstart Media Site Breaks Into Quantcast's Top 5,000 Web Properties
New York, NY, October 6, 2009 — At the end of its third month, media news and analysis upstart Mediaite (http://mediaite.com) has inserted itself into the national dialogue, with over 438,000 unique visitors and over 2.3 million page views from September 6 to October 5. That is a 40% increase in visitors since the site's launch month beginning on July 6, 2009. Including its syndicated content, viewers of Mediaite have already pushed it into the top 5,000 web properties, according to web traffic evaluator Quantcast. Unlike other comparable websites, which might rely on a single big day of heavy traffic to carry the remainder of the month, Mediaite has enjoyed consistent readership with 10 days in the month topping 20,000 unique visitors.
Mediaite, founded by Dan Abrams, has, in its first three months, been credited, referenced and linked to by a comprehensive array of mainstream outlets such as the New York Times, Washington Post, Time, Forbes, Politico.com, PerezHilton.com and The White House. Each of the three major cable news networks — CNN, Fox News and MSNBC — have found occasion to speak about the website.
Initially, much of the buzz about Mediaite centered around the Power Grid (http://mediaite.com/power-grid), which objectively ranks the public profile and influence of nearly 1,600 media figures. This feature has been cited by a who's who in the world of media including Martha Stewart, Howard Stern, Paul Krugman, and ESPN's Bill Simmons.
In the weeks since launch, while the Grid remains a wholly unique and closely followed feature, Mediaite has been recognized for its savvy, incisive content, from breaking news to long-form commentary.
Just as distinctive in this increasingly politicized environment is the ability of Mediaite's opinion journalism to reach both sides of the political spectrum. The site's editorial content is regularly linked to by the most prominent names on both sides of the aisle, including liberal hubs like The Huffington Post and bastions of conservative opinion such as Michelle Malkin's Hot Air and Andrew Breitbart's Big Government.
In a quarter of a year, the site has already become a valued resource for the most prominent, popular media organizations and personalities in America, and all metrics indicate that only more growth is to come.
(All visits statistics from Google Analytics, Quantcast. Pageviews from internal server data.)
For more information contact Ruthie Friedlander at 646-727 4305; Ruthie@mediaite.com
Have a tip we should know? tips@mediaite.com