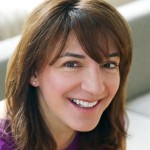 If you ever had any doubt about our complete and utter obsession with celebrities, I have two words for you — Michael Jackson!
Forget the recession, forget the uprising in Iran, forget North Korea's nukes — the global population took time out from stressing over every one of these distressing situations or from potentially dissing each other -to think of virtually nothing else for the past 10 days but the tragic passing of the genius-ly talented King of Pop.
Come on – admit it — didn't you have to know how he really died, who really fathered his kids and how much money he really had? Who was the true Michael Jackson – a frail, freaky invalid, an energetic entertainer on the cusp of a comeback? A drug addict with a major issue with insomnia? Or all of the above?
The need to know all these important details brought hundreds of millions of people around the world together , united in interest and concern in a way rarely seen. Like a global group hug. Name the times you've been in one of those — President Obama's election, the birth of Brad & Angelina's Shiloh, the Jen & Brad split, the death of Princess Diana, the tragic demise of John F Kennedy Jr & his wife, Carolyn Bessette, 9 /11.
OK, aside from 9/11, virtually all these communal experiences revolve around celebrities. And yes, President Obama IS a celebrity President.
News and drama about regular folks, even the cheating ways of a blabby South Carolina Governor can't compete with the power of a good celebrity story. And that's because when we know all about people – the intimate ins and outs of their lives. Their dating issues, weight struggles, infertility challenges, drug & sex addictions, hair frizzies and frenemy feuds – we care about them, and care to hear even more about them. We feel this way about our close friends, and celebrities are the like the close friends we all universally share.
Except they're especially fascinating friends because they're richer, usually better looking and with lives way more fascinating than most of ours.
It's true. Take Jon & Kate for example. Does your next door neighbour have sextuplets? A slimeball husband who's photographed slinking out of the home of a 23 year-old teacher at 7am? And a silver-haired bodyguard who she may be sharing nooky with?
How can you not tune in with almost 11 million others to find out if she's actually getting divorced but NOT EVER quitting her show, for the sake of the kids, of course.
And now with the advent of twitter, you can literally share your instant thoughts on the highly anticipated Jon & Kate announcement with similarly addicted John & Kate community members. During the divorce episode, the tweets were coming in faster and more furiously than tweets during the days of the Iran uprising.
Celebrities just have a power greater than almost anything else, besides war and natural disasters, to give us "shared" experiences.
And don't knock it – people like shared experiences. Shared experiences break down the normal barriers that exist between people. Think about it — most days you have polite conversations with your work colleagues, your neighbors, your business associates, your casual friends. But lordy, when Michael Jackson dies or President Obama 's elected, suddenly you're sharing favorite personal remembrances and experiences or dancing in the streets, with people you normally only trade pleasantries with — and that feels good. You can bond. Suddenly life isn't such a lonely path.
Life's a far more interesting path too when you can be baffled and amused by the completely unpredictable moves that celebrities pull on a daily basis. Thankfully celebrities often have such enormous egos that like Sarah Palin they are totally fine with holding press conferences on holiday weekends to suddenly resign from being Governor, because Alaska's too small a state for their stardom.
You betcha, we haven't heard the last of charismatic Sarah. Not by a long shot. And not by a long shot will we ever give up our insatiable appetite for celebrities. They make us feel too good about ourselves because ultimately they do a fantastic job of connecting and uniting us with others!
Noted editor Bonnie Fuller has launched Bonnie Fuller Media to meet the evolving needs of her longtime loyal following. Twice named Advertising Age's "Editor of the Year," she's been responsible for some of the magazine world's most well-recognized titles, including having served as Vice President and Chief Editorial Director of American Media (Star, Shape, Men's Fitness, Natural Health, and Fit Pregnancy) and Editor-in-Chief of US Weekly, Glamour, Cosmopolitan, Marie Claire, YM, and FLARE magazines. Generally credited with inventing the "celebrity lens" school of journalism, she is a frequent contributor to a variety of media outlets including HuffingtonPost.com and Advertising Age and regularly participates on media industry panels. For more on Michael Jackson and the power of celebrity follow Bonnie Fuller at twitter.com/bonniefuller.
Have a tip we should know? [email protected]