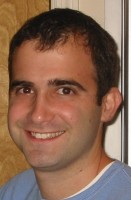 I spend more time and energy covering college football star Tim Tebow than anyone, and while Tebow has transcended traditional college football coverage to become one of the biggest stars in all of sports, today was a first: Tebow as discussion topic on "Morning Joe."
Now, Joe Scarborough is an Alabama guy and, like all Bama natives, a huge college football fan — and presumably no fan of Florida, for whom Tebow stars. But tomorrow's Florida-Alabama game — a de facto playoff game between two unbeaten teams, ranked 1 and 2 in the country, to determine which of the two teams will play for the national championship — is so big that Scarborough made Tebow, who is demonstrative in his display of values, a topic of discussion on this morning's show.
From the Orlando Sentinel's essential blog for Gator-watchers, Swamp Things, reporter Matt Humphrey captured the chatter this morning on "Joe" between Scarborough and Chuck Todd, another huge college football fan:
JS: "We've got [CBS college football analyst] Gary Danielson coming up to talk about the Christ child Tim Tebow. Do you have a question you'd like me to ask him?"
CT: "Where do I go … uh … this morning I woke up and saw a vision of Tim Tebow in my french toast. And I thought about putting it on eBay … and just let me know …

JS: "I'll ask Gary."

CT: "Do I save it? Do you think maybe it could be blessed in Gainesville in the holy chapel of Tebow?

JS: "This is what you don't understand: You don't save it. He will save you. That's what Danielson says.
Hmm: Seems like Scarborough the Alabama fan is just bitter. Four years ago, Tebow picked Florida to attend over Joe's Alabama, and last year, Tebow ruined the Crimson Tide's season by leading the Gators to a dramatic win in the game the two teams are reprising tomorrow.
Dan Shanoff is the editor of TimTeblog.com, a hyper-topical news site dedicated to comprehensive — some might say "obsessive" — coverage of the phenomenon of Tim Tebow in sports and the culture at large.
Have a tip we should know? tips@mediaite.com