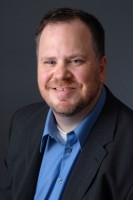 Usually, a new organization's hiring of a diversity chief wouldn't be big news.  But for an organization desperate to shake its Stuff White People Like image, the announcement is news.
Two months after National Public Radio came under fire for the lack of racial diversity in its management, NPR hired Keith Woods as its new vice president for diversity, focusing not only on staffing, but also news content.
Woods is leaving the Poytner Institute to take over diversity efforts at NPR, which has elevated the diversity director to vice president and given Woods responsibility for diversity efforts both in DC and at the affiliates. Woods has focused on race relations and diversity as head of faculty at the journalism think-tank and training center and previously worked at the New Orleans Times-Picayune.
"NPR is one of the most credible news sources in the world, and aspires to be an organization that tells the fullest story of the country and world. The work of diversity is about helping the organization do just that," Woods said in announcing his new job. "As journalism struggles, NPR's voice becomes more important. And, in turn, being that voice for all people in the country takes on even greater significance."
Woods comes to NPR after a year full of criticism over the company's efforts to reach African American listeners and a tussle with the National Association of Black Journalists over the lack of diversity in its top ranks. Last March, NPR canceled News and Notes, which was specifically designed to target African American listeners.
The bigger blow came in October when NABJ president Kathy Times wrote a letter to NPR's CEO Vivian Schiller complaining about the lack of racial minorities in the top ranks of NPR, noting that there was only one African American male serving as an on-air personality— Juan Williams — and that Williams wasn't even an employee.
Schiller responded with a letter to NABJ clarifying (and correcting) NABJ's numbers ("I believe our diversity efforts are best served through transparency, so we are going to lay out the numbers for you"), but conceding that there were still problems with lack of racial diversity in top positions ("I couldn't agree more that NPR must increase the diversity of its staff — particularly in management and editorial").
While one of NPR's premier shows, All Things Considered, is co-hosted by an African American woman—Michele Norris — the number of on-air staff who are non-white was small. According to the data above, only 16.9% of on-air staffers are non-white and only 23.5% of news and programming staff and management are non-white.
Woods has been a consultant at NPR since the summer and participated in talks between NPR and NABJ earlier this month, according to an interview with Woods by Richard Prince at the Maynard Institute. Relations between the UNITY journalism groups and NPR has often been icy over NPR's lack of racial diversity in hiring and a perceived tin-ear when it comes to covering the news. Now, though, NPR has made good on Schiller's statement above, in a strong first step toward that goal. Watch for hires in 2010 — you know the NABJ will be.
Have a tip we should know? tips@mediaite.com