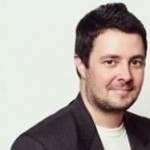 The latest episode of Frontline, called "Obama's War," is a harrowing document of the ground war in Afghanistan.  Correspondent Martin Smith takes us on the ground and before current and former administration officials weighing in on the purpose and realities of waging a counterinsurgency in Afghanistan. Here's some of that reality: 20-year-old Lance Cpl. Seth Sharp is shot in the throat and killed during filming — bringing the cost of war straight into American living rooms.
Ground troops split time fighting off Taliban insurgents and trying to win the hearts and minds of Afghanis. The commanders shake hands with Afghanis, asking them to share intelligence. In one scene a solider becomes visibly frustrated and angry with an Afghani elder who responds to his requests for cooperation: "You have planes, tanks and guns. We have nothing. How can we possibly help you?"
The Americans are not alone in this effort to endear themselves to the Afghans, the Taliban are doing the same, using government instability and their own palm slapping to instill mistrust of the American backed Afghani government.
General Stanley A. McChrystal, the top commander of American and allied forces in Afghanistan, seems to choose his words carefully in light of his request for more troops. When asked about Obama's decision to weigh his options before providing the troops McChrystal needs, he tells Frontline this is a prudent decision.
However, in his opinion "there is no alternative." McChrystal expresses his frustration, and perhaps as an example of being undermanned, about areas his troops have swept and are soon after taken back by Taliban forces.
"Once you clear something and don't hold it, you probably didn't clear it, it has no staying power. In fact I would argue that it's worse, because you create an expectation and then you dash it. And so I think that you're almost better to have not gone there at all."
Pakistan is inextricably tied to Afghanistan, and many former administrators express their frustration with the lack of support from the Pakistani government when dealing with the Taliban. Pakistan has shared a clandestine relationship with the Taliban and Al-Qaeda against India, who they view as their largest enemy. Billions have been sent to Pakistan for their partnership, but some feel as though we are simply enabling their indifference. Despite the money changing hands, Pakistan does little to stop tribal leaders on the Pakistan border.
One of General McChrystal's top advisors, Andrew Exum tells Frontline that the Pakistan government is only interested in sharing the fight with America so far as it benefits their national security in Pakistan. They have little interest in engaging in a war in a country that has come to be known as the "graveyard of empires" because so many have been down the road the U.S. currently finds itself only to find the battle endless and futile.
It is called "Obama's War" despite the fact it was initiated, and neglected, by the Bush administration, in favor of focusing an invasion of Iraq. Obama, both in his campaign and now in his administration, views this as a war of necessity. Now, he's in the position to decide to fold or go all in. Frontline's documentary makes a strong case that the costs may outweigh the benefits.
Anthony De Rosa is a veteran blogger who has been developing and providing consulting for new media since 1996. He posts his opinions on a variety of topics, social media and politics in particular, at soupsoup.tumblr.com.
Have a tip we should know? tips@mediaite.com