Phony Outrage Over Tweets Is Precisely The Fake News Trump Is Talking About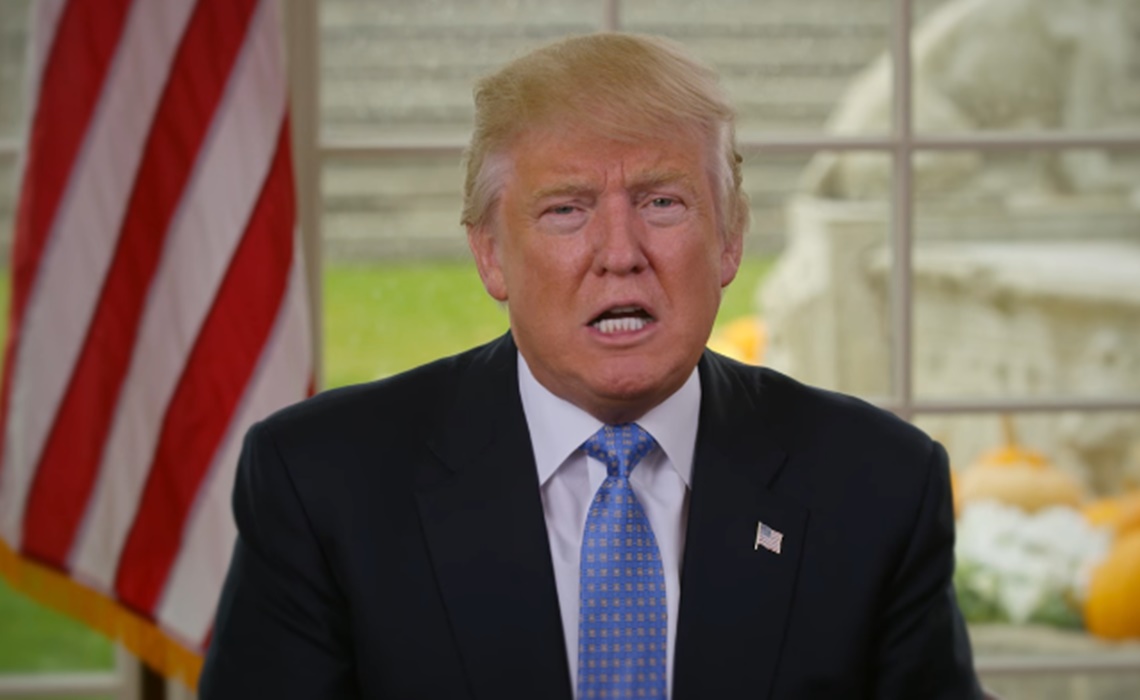 Dan Rather appeared on Don Lemon's CNN show on Thursday night to discuss the most horrific and scandalous news to come out of the White House, maybe ever – President Trump's Morning Joe tweet!
The irony that a man — who lost his job over allegations that he tried to destroy the reputation and Presidential election aspirations of another man by pushing fake documents — was now weighing in on the moral aptitude of Donald Trump over a crude tweet was not lost on some.
But the real revelation was in the final seconds of the segment when Lemon looked directly at Rather and asked, with what actually appeared to be complete sincerity, "Can we come back from this?" A little dramatic, Don?
Is the President's spat with some morning cable news hosts newsworthy? Of course it is.
Should the President refrain from engaging in petty wars of words on Twitter? Maybe.
Does his inappropriate tweet signify the end of Western civilization, as much of the media would have you believe? Seriously?!
This phony outrage over a tweet is precisely what the President and his supporters are referring to when they talk about "fake news".
Purveyors of fake news believe that truly fake news constitutes only tabloid type stuff like, "President Trump gives birth to pygmy gorilla". They don't realize that choosing to ignore significant world news and potential successes of the administration in favor of 24/7 Trump bashing is the real fake news.
According to the Daily Caller, CNN focused on the Trump tweet for thirteen hours straight on Thursday. Neglecting to do your job as journalists is fake news, even is the content is not technically untrue.
Fake outrage is also fake news because, well, it's fake.
And again, the criticism of the President is legitimate. Dedicating some time to covering the tweet story is legitimate. But the level of supposed outrage is completely over the top, and quite frankly, totally fake.
What do we tell the children? This calls for an immediate invoking of the 25th Amendment! Can the nation come back from this? Trump's tweet set women back 100 years! Give me a break!
As a general rule, if you must be told that you should be offended or outraged, then you are neither offended nor outraged. Also, if your outrage is based on your personal feelings toward the antagonist rather than their actual words or actions, you're also not genuinely outraged.
When assessing your level of outrage, the perpetually offended should always ask themselves whether or not they would be equally as critical if someone they usually support had said or done the exact same thing. The answer is almost always no.
And in the case of Donald Trump, the answer is a resounding no!
Far, far more vulgar and "sexist" things are said on a daily basis by those the left supports but for some reason there is little to no outrage.
This is not about a tweet. No one is as upset about the content of this tweet as they purport to be. This is about Donald Trump and his victory in the 2106 election. This is about a disdain for the President and the "deplorables" who supported him. This is about an unhinged media and liberal America who just can't accept the fact that Donald Trump is the President of the United States.
[image via screengrab]
This is an opinion piece. The views expressed in this article are those of just the author.