Why Doesn't Middle America Trust Hollywood Liberals? Two Words: Roman Polanski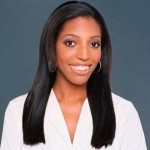 I used to think that when conservatives denounced the so-called "Hollywood liberal elite" as being essentially amoral and out of touch with real Americans, they were being a bit harsh. And when Sarah Palin implied that middle America was somehow more sensibly American than those of us sin-lovin'-anti-religion-anti-America-fancypants-big city folk — I genuinely wondered what gave her (and some of my extended family in Middle America who appear to agree with her) such an idea.
Thanks to Harvey Weinstein, Debra Winger and co., now I know.
While our country is engulfed in two wars, struggling to climb back after falling off of an economic cliff last year and trying to find a way to provide health care for nearly fifty million uninsured Americans, I am glad to see that some of Hollywood's elite, (including Mr. Weinstein, Ms. Winger and Woody Allen, among others) have found a truly important cause worth fighting for: defending Roman Polanski.
My first thoughts upon learning that Mr. Weinstein was circulating a petition on behalf of Mr. Polanski were:
1) Finally! Hollywood finds a cause the average American can get behind.
2) Shouldn't Mr. Weinstein be more focused on saving his troubled studio than saving an aging fugitive?
3) When Woody Allen is coming to your defense in a case involving alleged sex with a teenager…well, that's a punchline that writes itself.
I have been beyond baffled at the bizarre rationale (or lack thereof) used to defend this movement to save Roman Polanski.
His defenders seem to alternate between three primary lines of defense:
1) "He may have done it but it was a really long time ago."
I'd never really looked at crime that way but Mr. Weinstein and his buddies may be on to something. With that in mind maybe we should stop pestering all those Nazi war criminals we have insisted on harassing for the last half century. I mean, after all, it was a really long time ago.
2) "He is really, really talented."
Also a good point. Maybe it would be easier if we just created a set of penalties specifically for "really talented" people so we can avoid this kind of confusion in the future. I know some amazing pantomimes and jugglers. Should we give them free rein to sexually assault adults? I'm assuming you actually have to win an Academy Award to be given a free pass on children. It's just too bad we already executed serial killer Ted Bundy because according to the judge who sentenced him to death, he was a talented attorney.
3) "The victim is ready to move on."
Having to endure the pain of revisiting an assault of any kind, particularly in a public forum, is something I would not wish on my own worst enemy. I can understand a victim's desire for privacy and closure, but thankfully in this country that does not trump the public's right to justice — and protection from potential re-offenders. It is worth noting that a number of states have laws in place that give district attorneys the power to prosecute batterers even when victims of domestic violence refuse to testify, for this very reason. They may have a variety of reasons why they would rather "move on" than face their assailant in court (or perhaps more terrifying, chance facing him outside of court). But thankfully for the greater good and safety of society, it's not always up to them.
Hollywood hypocrisy is one thing when it takes the form of a celebrity touting their environmental consciousness while globetrotting in a fuel-guzzling private jet (ahem, Madonna.) But when people like Mr. Weinstein, who supports a plethora of liberal candidates, and was the producing arm behind Michael Moore's iconic, cinematic Bush takedown "Fahrenheit 9/11," seem content to paint the former president as harmful to Americans but Roman Polanski as merely misunderstood, they are proving Sarah Palin and every other anti-Hollywood conservative's point for them.
It is not for me to say that Mr. Weinstein and his cohorts have no moral compass but I will venture to say that they are certainly out of touch and maybe out of their minds. Because in the parts of America that so many of us in big cities think of dismissively as "flyover country," they may not know that Le Cirque is a restaurant, but they do know that pedophiles are a bad thing — regardless of how rich, talented or influential they may be.
Actor, director and Polanski acquaintance Luc Besson provided a welcome measure of clarity on this whole mess in a recent radio interview when he said, "This is a man who I love a lot and know a little bit… Our daughters are good friends. But there is one justice, and that should be the same for everyone. I will let justice happen…I don't have any opinion on this, but I have a daughter, 13 years-old. And if she was violated, nothing would be the same, even 30 years later."
Even if the violator in question is really, really talented.
Keli Goff is a political writer for TheLoop21.com and the author of "Party Crashing: How the Hip-Hop Generation Declared Political Independence." See more by Keli at www.keligoff.com. This column is a slightly modified version from one which ran earlier on the Huffington Post.
Have a tip we should know? tips@mediaite.com