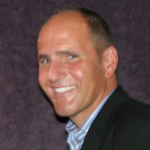 To those of you spending this holiday vacation week lounging on a beach somewhere, without a care in the world, you may have missed the news that this past weekend was a record-breaking one at movie theaters across the US. Although its apparent from this weekend's box office results that most of you were not at the beach or not even at the mall returning unwanted Christmas presents, you and everyone you know went to the movies this weekend. At least it sure seems like that. The weekend box office numbers were off the charts. The three-day US total was $278 million, shattering the previous record of $260.8 million from the three day weekend when The Dark Knight opened in July 2008.
How did this happen, why did this happen? Well, it would be easy to answer these questions in one magical word composed of three consonants and the letter "A", i.e. "AVATAR". But that would not do justice to the other films that performed like kings of the box office world over the weekend. But Avatar's feat is astonishing in that it made $75 million in its second weekend at the box office, which is only about $3 million shy of what it made in its opening 3 day stanza. ("Stanza" is slang in the box office universe. Opening stanza = opening weekend.) In the business, this is what we call a film that has "legs", and Hollywood hasn't seen legs this nice in a long long time.
Certainly not legs this valuable. With a hold so strong, there is no reason not to believe that Avatar will not make another $65 million or so next weekend, which is another 3 day holiday weekend. The sky is the limit. Apparently, Avatar must really have good buzz. Including receipts through December 28th, Avatar's box office totals are beyond astounding. It has made $232 million in the US since it opened on December 18th, and its worldwide box office total stands at just about $643 million. At this point James Cameron's latest epic is on a course to chase the historic numbers set from his last epic, Titanic. No one expects Avatar to come close to reaching the total box office numbers reached for Titanic ($1.8 Billion world wide), but then again no one expected Avatar's totals to be one-third of the way there in a week and a half. What is not in doubt is that Avatar is on course to become the #2 box office performer of all time, sitting right aside its Titanic big brother.
Another contributing factor to the record-breaking weekend that can not be understated is the economics of 3D. If you are one of the millions who has bought a ticket to see Avatar in 3D, you probably noticed that your ticket price was on average $3 to $5 higher than the ticket you may have bought to see Sherlock Holmes banter with the loyal Dr. Watson, or to see a bunch of singing chipmunks (and the box office numbers prove that America loves its singing chipmunks more than any other singing animal in history…but I'll get to that shortly). This premium 3D pricing played a large co-starring role in Avatar's strong performance this past weekend which helped set box office history. When The Dark Knight came out in July 2008, there was no similar 3D pricing effect pumping up its box office receipts. At this point Hollywood has certainly realized that today's 3D is huge business, and is not the 3D of your parent's day with cheesy creatures escaping from black lagoons. Even the business of 3D glasses is big business. 2010 is shaping up to be the year 3D is everywhere, even in your homes, as the big electronic giants such as Samsung and Sony are preparing to release 3D television sets to the masses and will be previewing this technology in just a few weeks at the 2010 Consumer Electronics Show.
And if you can wait long enough, Christmas 2011 promises Steven Spielberg's first ever directed 3D epic entitled "The Adventures of Tintin: The Secret of the Unicorn." I know that just based on that title alone you may not be feeling an overwhelming "I MUST SEE THIS MOVIE" vibe, but to help build your excitement up a little you should know the following: the screenplay was co-written by Edgar Wright (writer/director of such films as "Shaun of the Dead" and "Hot Fuzz"), the film is being produced by Peter "Lord of the Rings" Jackson, and it stars Daniel Craig and Simon Pegg. I guess if that hasn't convinced you that this film will be dominating the box office two years from now, I probably should add that Spielberg is using the same exact motion-capture 3D technology that James Cameron pioneered with Avatar. So, yeah, i'll be seeing Tintin, you?
When you are heading to the movies to see Spielberg's Tintin two years from now, it's quite likely it will be competing at the box office with the sequel to Sherlock Holmes and yet another Alvin and the Chipmunks Squeakquel. Both of these films had huge opening weekends. Despite mixed reviews, Sherlock Holmes bowed with a very strong $62 plus million opening weekend at the US box office (and $73.5 million total through December 28th) cementing the fact that Robert Downey Jr. has added another iconic role to his ever-growing repertoire. At times, Sherlock Holmes feels like an extended set up for a sequel, which is in fact already in development and early casting rumors have Brad Pitt's name bandied about to play Holmes' famous nemesis the evil Dr. Moriarty. Warner Brothers (which released the film) has to be happy with Holmes' debut performance. The film has yet to unspool around the world, but when it does the numbers will not doubt be strong. There is an incredible must-see factor with Downey Jr. in this role exhibiting his charm, wit and of course his Holmesian powers of deduction.
As for Alvin and the Chipmunks: The Squeakquel, what can I really say that I haven't already said about its ingenious title. You can make fun of that title all you want, but what is clear is that releasing a movie with "Alvin and the Chipmunks" in the title in the 21st century equals a license to print money. In the five days since the Squeakquel opened last Wednesday, the film has brought in just a few chipmunk hairs less than $88 million. For comparison purposes the first Alvin and the Chipmunks (which was released in December 2007 and which i will now refer to as "Classic Alvin") made $84 million in its first 10 days. So the, ahem, Squeakquel's debut shattered the performance of Classic Alvin. And Classic Alvin was no shabby performer at the box office. Its total US gross was $217 million (with International grosses of $143 million added in for a world wide gross for Classic Alvin of $360 million). It's interesting to note that Classic Alvin was one of the rare box office hits of late where the US grosses clearly outclassed the international box office receipts. Apparently in some foreign countries singing chipmunks have yet to catch on – perhaps that is because singing chipmunks are not indigenous creatures everywhere around the world? Anyway, I have a feeling though that now that Classic Alvin has whetted the appetites of singing chipmunk lovers anywhere and everywhere, that the International receipts for the Squeakquel will be much stronger and equal to or exceed the US box office totals for the Squeakquel.
What does this all mean, besides very happy executives at 20th Century Fox (the studio that produced the Squeakquel)? And of course, besides the inevitable, "Alvin and the Chipmunks 3D" for the next sequel that is? It means that family films marketed correctly continue to be huge performers over the Christmas holiday. The Squeakquel is just the latest strong performer in this release slot, following in the footsteps of Classic Alvin, Night at the Museum, and if you want to go way back in time, the Home Alone movies.
What is clear, now more than ever, is that over the Christmas holidays, no one wants to be left home alone. We would all rather sit in a packed movie theater and escape the realities and stresses of the day for a few hours. And that my friends is the raison d'etre for Hollywood's existence. This past weekend's record box office results prove that Hollywood is certainly doing its job.

What was your favorite movie over the holidays? Do you wish you could move to Pandora? Did you think the bad guy in Sherlock Holmes was stolen from a Dan Brown novel? Did you go see Alvin and the Chimpunks: The Squeakquel and you dont even have kids? Let me know your thoughts, find me on Twitter @smarthollywood, and send me an email at smarthollywood@gmail.com.
Have a tip we should know? tips@mediaite.com