The Daily Caller Denies Paying $5,000 For Fake Robert Menendez Prostitute Stories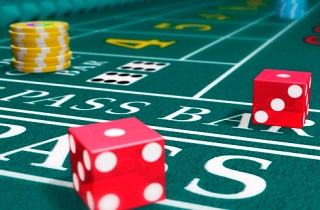 The now-discredited story of Senator Robert Menendez' (D-NJ) alleged exploitation of underage Dominican prostitutes took another strange turn Friday, as the lawyer whom The Daily Caller cited as a source for the story claimed he was paid $5,000 by the site to procure the false allegations, according to The Washington Post. Melanio Figueroa told Dominican authorities that a man claiming to work for The Daily Caller offered him $5,000 to find women willing to lie, on tape, about the New Jersey senator, an allegation which Daily Caller publisher Tucker Carlson denied.
From The Washington Post's Carol D. Leonnig and Luz Lazo:
A top Dominican law enforcement official said Friday that a local lawyer has reported being paid by someone claiming to work for the conservative Web site the Daily Caller to find prostitutes who would lie and say they had sex for money with Sen. Robert Menendez (D-N.J.).
The local lawyer told Dominican investigators that a foreign man, who identified himself as "Carlos," had offered him $5,000 to find and pay women in the Caribbean nation willing to make the claims about Menendez, according to Jose Antonio Polanco, district attorney for the La Romana region, where the investigation is being conducted.
The Daily Caller, deliberately or not, muddied the waters, somewhat, in responding to the story:
Figueroa blamed four news outlets — CNN, The Daily Caller, Telemundo and Univision — for allegedly encouraging him to fabricate false accusations about Menendez. Pressed further by investigators, Figueroa alleged that a man employed by this news site named "Carlos" offered the lawyer $5,000 to invent the prostitution allegations, according to a Thursday evening television report by Univision.
That kinda makes it sound like Figueroa was just spitballing, making the DC just one of many organizations the guy was desperately trying to implicate. However, the WaPo account is clear about which organizations played what role in Figueroa's story:
Polanco said that Figueroa gave police an account describing his involvement in the taping, starting in October. He said he was approached by Carlos about the idea last fall, and they met in a small bar in a Santo Domingo shopping center to discuss the details, according to Polanco. He said the foreign man gave Figueroa a $2,000 "advance," the lawyer told police, to make the arrangements for the interview.
In comments reported by Univision, Polanco said that Figueroa stated he was been contacted by four media outlets — Telemundo, Univision, CNN en Español, and the Daily Caller — that were interested in having interviews with the women. But Figueroa told police it was only "Carlos," who identified himself as working for the Daily Caller, who came to the Dominican Republic and paid him to arrange the recorded interviews, according to an interview with Polanco.
Although Dominican police have determined that three women were paid to fabricate claims against Sen. Menendez, Carlson continued to defend the story, even as he denied Figueroa's allegations:
"It seems clear to me Figueroa is under pressure to change his story," Daily Caller editor Tucker Carlson said Friday morning. "What I know for certain is this claim is a lie. The Daily Caller never paid anyone, was never asked to pay anyone and of course never would pay anyone for this story."
Without any other proof, Carlson should be taken at his word that the site did not orchestrate the lies against Sen. Menendez, but there is one part of Carlson's denial that is self-evidently false. The Daily Caller did pay someone for this story. His name is Matthew Boyle, and he works for Breitbart News now.
Have a tip we should know? tips@mediaite.com