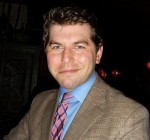 I use Twitter a lot, but I was not among the very first to see the new Lists feature. I can now, though. And what I find much more interesting than actually using the feature myself is the fact that I woke up this morning to find that I was on dozens of other people's lists.
Even though the irony is that Twitter introduced lists about a year after I stopped wanting such a feature, I do think there is some value in having other people put me on their lists. Braggadocio. Oh yes, braggadocio. I'm talking about the incredible hubris that comes from knowing I'm on Ezra Butler's list of people he'd take a rubber bullet for, the chutzpah of telling everyone that luminary Tim O'Reilly's list of Government 2.0 people includes me among its few members, and the extra swagger in my step that comes from the radiant energy of being on professor Jay Rosen's list of the best mindcasters he knows. I always knew I was awesome, but now I can prove it.
I'm joking a bit, of course. But when getting retweeted has been boiled down to a science ("Adding 'please' increases retweets by 12.3%!"), every maven is in search of a social media metric that shows who has "authority." Being on someone's Twitter list is a difficult thing to game because it's about organic usefulness to a community. I recently read Gary Vaynerchuk's inspiring book Crush It, and to me, Twitter lists have the potential to be a metric that measures how generous you are to the communities you're a member of.
So forget about counting your number of followers, or how many retweets you get, or the many "Follow Friday" mentions you land – Those metrics have been blown out for a long time now. The new high fidelity for my vanity is the Twitter list.
Have a tip we should know? tips@mediaite.com