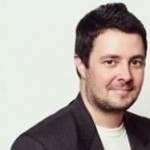 The corruption sweep that put New Jersey under a national spotlight this past summer was massive even by the Soprano State's standards. Citizens seem to be holding Gov. Corzine partially responsible for enabling a climate of corruption. His opponent, Chris Christie, who spent seven years as a U.S. Attorney in Newark, was largely responsible for the massive sweep that resulted in 44 arrests, including three mayors, five rabbis, and two state assemblymen.
The busts caught national attention, catapulting Christie into the limelight. He's riding a wave that has him leading in polls despite being a Republican in an otherwise Democratic leaning state.
New Jersey Governor Corzine stumped hard for President Obama while he was on the campaign trail and Obama has returned the favor. Vice President Biden has gone so far as to call Corzine a friend and economic advisor to the administration.
However, the largest paper in the Garden State, the Star-Ledger, has endorsed neither Corzine or Christie, opting instead to back the independent candidate Chris Daggett. Their explanation:
The newspaper's decision is less a rejection of Gov. Jon Corzine and Republican Chris Christie than a repudiation of the parties they represent, both of which have forfeited any claim to the trust and confidence of the people of New Jersey. They share responsibility for the state's current plight.

Only by breaking the hold of the Democratic and Republican mandarins on the governor's office and putting a rein on their power will the state have any hope for the kind of change needed to halt its downward economic, political and ethical spiral.
Another outsider, running for State Assembly, is Independent candidate Sean Dunne. Dunne left New Jersey after high school and spent nearly a decade in Ireland before returning to the states. When he returned he felt a strong need to fight the Republican and Democrat duopoly and decided to run for his local district. I spoke to Dunne about the differences between himself and the four opponents, two Democrats and two Republicans, he's running against.
I don't answer to any party interest or bosses.  I only answer to people that have supported me through their votes. It is so frustrating to see the same mistakes repeated, and so I felt that people have to challenge both parties.
Both Daggett and Dunne come from outside the old boy's network of back room deals and special interests. Fighting corruption, improving government transparency and structures, tackling the costs that lead to high taxes, and opposing liquified natural gas terminals are among the issues the Independent candidates share. Daggett has said that he opposes the terminals because of a need to move away from relying on fossil fuels and to move towards renewable energy resources.
Dunne told me that the traditional methods of corruption aren't the only ones plaguing New Jersey.
I associate corruption not only with the people that are involved in bribes, but I think many of the legalized practices of how the government operates are corrupt. The lack of truly democratic structures to our state government are key concerns.
In the process of gathering information to better understand the economics of his district, Dunne finds that the methods of record keeping are archaic, and wants to bring this data into the 21st century and into the hands of citizens for full transparency.
People are always harping on about running government like a business.  If a shareholder in a company gets free access to reports that are presented in a clear way. Towns and boards of education should be no different. We should have a large database available so whiz kids can make various iPhone applications from the data, which I understand is already underway in San Francisco.
Dunne's suggestion is an example of how trust can be restored by giving citizens a fully transparent look at where their money is being spent, and to prevent situations like this past summer where political bosses can use their positions to sell favors to wealthy developers.
Outsiders like Dunn and Daggett are gaining momentum as demonstrated by Daggett's Star-Ledger endorsement. They both have a long way to go, as the two party system is a tough wall to crack even in a progressive state like New Jersey. The climate is ripe for an outsider, as citizens grow frustrated with a lack of progress being made by either party. The opportunity for an Independent breakthrough couldn't be more timely.
Anthony De Rosa is a veteran blogger who has been developing and providing consulting for new media since 1996. He posts his opinions on a variety of topics, social media and politics in particular, at soupsoup.tumblr.com.
Have a tip we should know? tips@mediaite.com