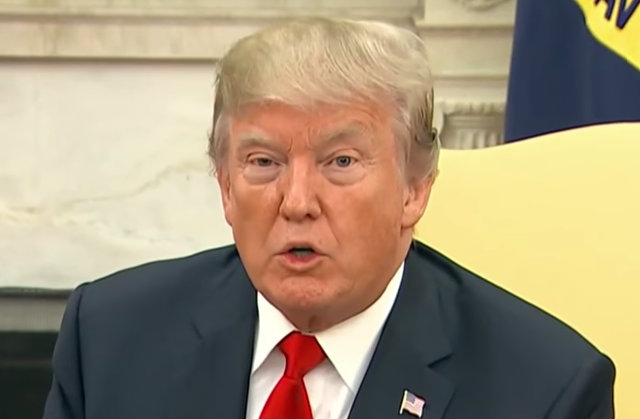 Haitian government officials — past and present — have now responded to President Donald Trump and his now-infamous "shithole countries" comment. 
You will be unsurprised to learn that they did not like it.
Former Haitian Prime Minister Laurent Lamothe decried the comment in a tweet last night — in which Trump is alleged to have called Haiti, El Salvador, and African nations "shithole countries."
"The world is witnessing a new low today with this #ShitholeNations remark! totally unacceptable! uncalled for moreover it shows a lack a respect and IGNORANCE never seen before in the recent history of the US by any President! Enough is enough!!"
Additionally, according to the Associated Press, members of the current Haitian government have issued their own statement — calling out Trump's alleged comments as definitively racist.
The Trump administration has seemed conflicted after Trump's alleged remarks — with White House Deputy Press Secretary Raj Shah releasing a statement that was careful to avoid denying the president made the comments.
"Certain Washington politicians choose to fight for foreign countries, but President Trump will always fight for the American people," Shah's statement said.
The president, however, fired off a morning tweetstorm in which he seemed to deny that he made the outlandish remarks.
"Never said anything derogatory about Haitians other than Haiti is, obviously, a very poor and troubled country," he wrote. "Never said "take them out." Made up by Dems. I have a wonderful relationship with Haitians. Probably should record future meetings – unfortunately, no trust!"
[image via screenshot]
—
Follow Lawrence Bonk (@sidescrollers) on Twitter
Have a tip we should know? tips@mediaite.com