North Korea's Kim Jong-un arrived in Singapore for the historic summit with President Donald Trump early Sunday morning. New video (above) showing Kim meeting with Singaporean Prime Minister Lee Hsien Loong was released by the PM's office.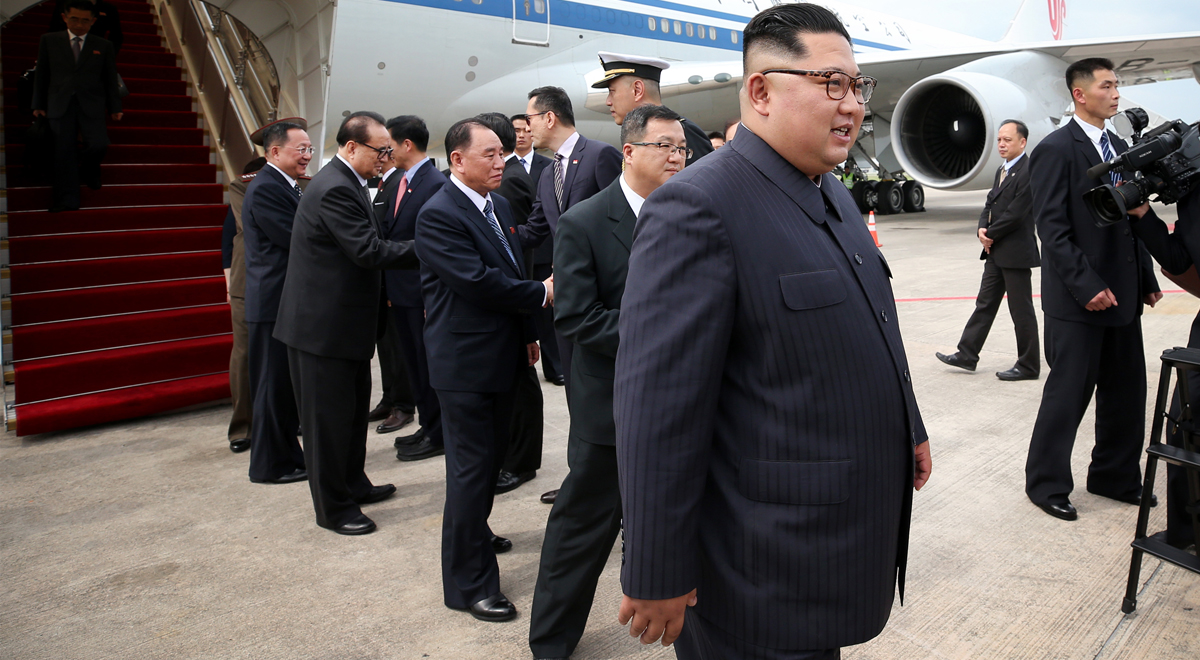 JUNE 10: In this handout provided by Ministry of Communications and Information of Singapore, North Korean leader Kim Jong-un arrives at Changi Airport in Singapore on June 10, 2018 in Singapore, Singapore. The meeting is schedule for June 12. (Photo by Terence Tan for Ministry of Communications and Information Singaporet/Via Getty Images)
Kim was first greeted by Singapore's Minister for Foreign Affairs Vivian Balakrishnan.
Welcomed Chairman Kim Jong Un, who has just arrived in Singapore. pic.twitter.com/ZLK4ouIejx

— Vivian Balakrishnan (@VivianBala) June 10, 2018
The dictator's motorcade from the airport to the hotel was also a big spectacle in the nation.
"Regardless of what happens next, it is remarkable – by any standard – that Kim Jong-un is even here" ?? #singaporesummit #dearleader @SBSNews pic.twitter.com/aLSJTZaUuR

— Brett Mason (@BrettMasonNews) June 10, 2018
See the car with the North Korean flag? pic.twitter.com/KWmLNDwfNl

— Grace Lee (@graceleenews) June 10, 2018
President Trump is set to arrive within the next two hours. The President said yesterday that he will know within the first few minutes of meeting Kim if the meeting will be productive.
Today, ABC's This Week will be broadcast from Singapore ahead of the Summit. Mediaite will bring you the latest news throughout the day.
(Featured Photo by Terence Tan for Ministry of Communications and Information Singaporet/Via Getty Images)
—
Follow Caleb Howe (@CalebHowe) on Twitter
Have a tip we should know? [email protected]