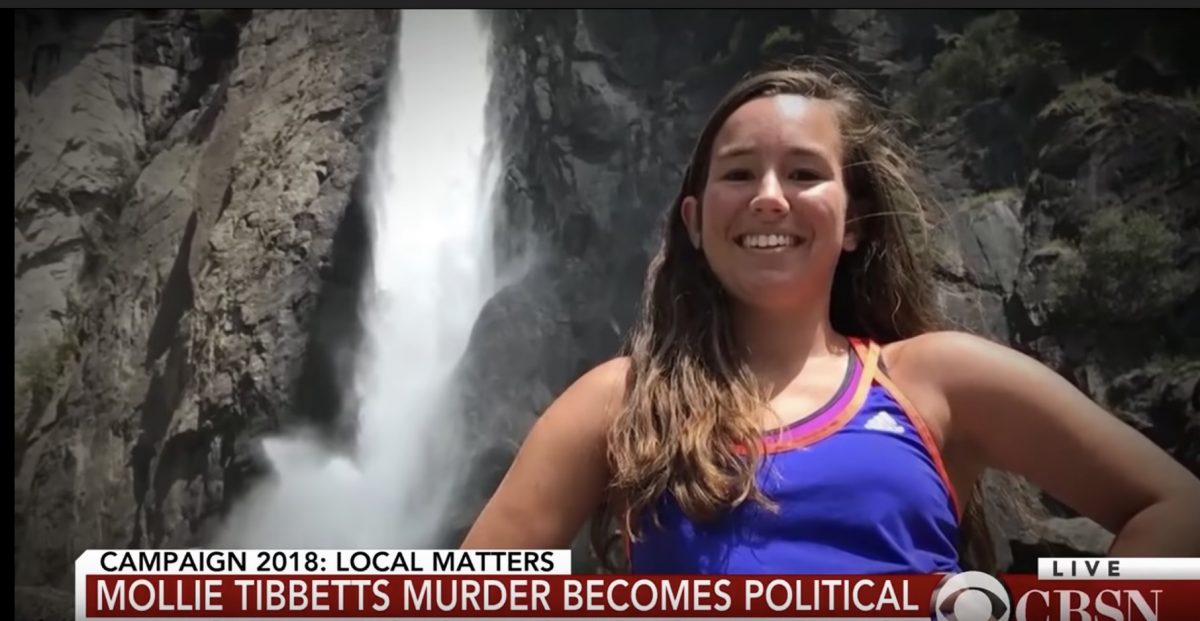 Just one day after running a guest column by First Son Donald Trump Jr. blaming Democrats for Mollie Tibbetts' death, the Des Moines Register ran a second column, this time from Tibbetts' father.
In it, Rob Tibbetts made it clear: "Mollie was nobody's victim. Nor is she a pawn in others' debate."
"At the outset, politicians and pundits used Mollie's death to promote various political agendas. We appealed to them and they graciously stopped. For that, we are grateful," Tibbetts said.
He then said others have not heeded his wishes.
"Sadly, others have ignored our request," Tibbetts continued on. "They have instead chosen to callously distort and corrupt Mollie's tragic death to advance a cause she vehemently opposed. I encourage the debate on immigration; there is great merit in its reasonable outcome. But do not appropriate Mollie's soul in advancing views she believed were profoundly racist."
Referencing Trump Jr.'s column directly, Tibbetts wrote: "The act grievously extends the crime that stole Mollie from our family and is, to quote Donald Trump Jr., 'heartless' and 'despicable.'"
Tibbetts then pleaded with those politicizing his daughter's death to stop.
"Make no mistake, Mollie was my daughter and my best friend," the grieving father wrote. "At her eulogy, I said Mollie was nobody's victim. Nor is she a pawn in others' debate. She may not be able to speak for herself, but I can and will. Please leave us out of your debate. Allow us to grieve in privacy and with dignity. At long last, show some decency. On behalf of my family and Mollie's memory, I'm imploring you to stop."
Read the full op-ed here.
[image via screengrab]
Have a tip we should know? tips@mediaite.com