Rep. Ted Lieu: Jared Kushner's White House Objective is to Have Massive Debt Paid by Foreign Nationals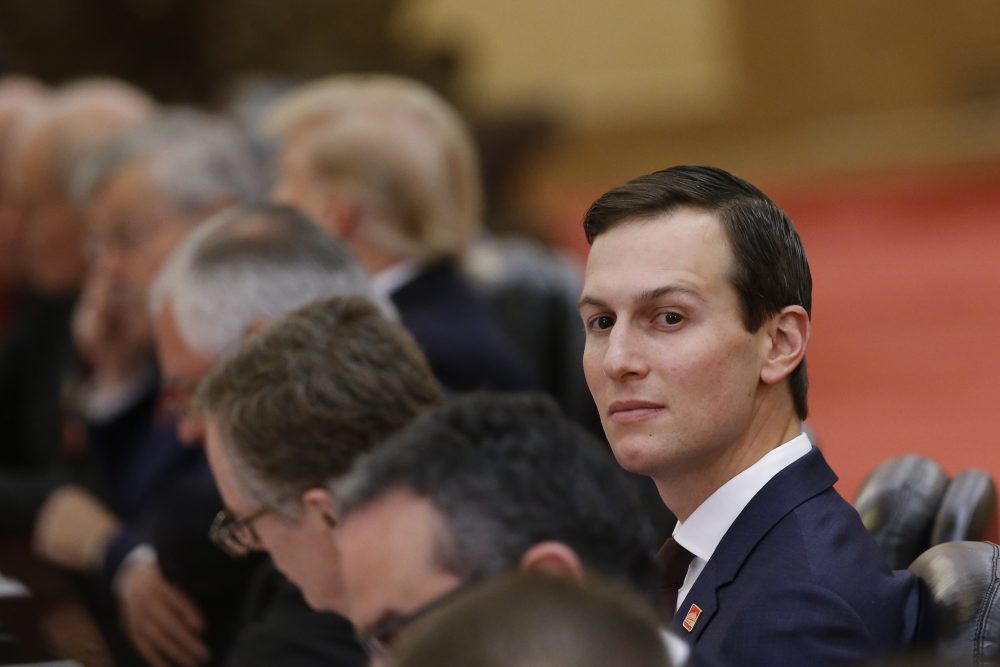 Under President Donald Trump, high-level White House departures have become the daily norm. Yet, through it all, one man whose name has become eponymous with both nepotism and controversy has somehow managed to keep his job in the West Wing, even while losing the top-secret security clearance status which afforded him such a privilege.
25 House Democrats signed onto a letter this week calling on White House Chief of Staff John Kelly to fire Trump's son-in-law, Jared Kushner, from his role as a senior adviser — the largest chorus of lawmakers to demand such action on one of the president's men in modern American history.
"It is impossible for the American people or their elected Representatives to have faith that Jared Kushner will put their interests above his own personal and financial interests," the letter says. "The only path forward is clear: Jared Kushner must resign immediately. If he will not, we believe it is your duty as White House Chief of Staff to fire him."
With everything we've learned about what Jared Kushner has done, it is impossible for the American people to trust him to put their interests above his own personal and financial interests.

25 Dems: Chief of Staff John Kelly must fire Kushner NOW. https://t.co/awsMo6gwYk pic.twitter.com/7DhD9Cml8y

— Rep. Don Beyer (@RepDonBeyer) March 14, 2018
Rep. Ted Lieu (D—CA), who has openly questioned Kushner's role in the administration and sent a previous letter to the White House demanding information on the senior adviser's foreign business ties, has been one of the loudest voices demanding his ousting from the very start. The congressman said it's about time his colleagues joined him in those calls, during a Thursday interview with Mediaite.
"I think Jared Kushner's inability to get a security clearance, which was made very public, persuaded people to sign on," Rep. Lieu said about the letter. "They've realized that if someone can't get a security clearance, it shows our government does not trust that person at a very fundamental level."
Democrats say the 37-year-old is too much of a national security risk to be working in the West Wing, due to a massive financial debt and unanswered questions on the suspected use of his government position to help pay it off. The letter was penned after news broke that Kushner's security clearance was downgraded, removing his access to critical components of the job, like viewing the president's daily briefing. The Washington Post also reported on foreign intercepts indicating there were at least four nations — China, Mexico, Israel and the United Arab Emirates — which felt the senior adviser could possibly be manipulated while in office due to his financial troubles and entanglements.
Rep. Lieu doesn't have many doubts about Kushner's end game in the White House. He said he believes the senior adviser has used his time in office to meet with foreign nationals and discuss alleviating the enormous debt on a real estate property his family business oversees at 666 Fifth Avenue in New York City. If and when Democrats take over either house under Trump, the California Democrat said he'd support a Congressional investigation into those concerns. 
"Kushner and his family have a massive amount of debt in 666 Fifth Avenue, and his personal debts have reportedly increased. I wrote a letter asking asking him if he talked to any foreign nationals about that property and he failed to answer," he said. "That of course leads me to think he has had those conversations."
Jared Kushner needs to resign NOW.

Looks like we know why he refused to answer this simple yes/no question from over a dozen Members of Congress two months ago: Did #Kushner talk to foreign nationals about the troubled loan for 666 Fifth Ave? The answer would appear to be yes. https://t.co/CZsuchLLgM

— Ted Lieu (@tedlieu) March 2, 2018
Kushner's access to the nation's top secrets was downgraded after the White House chief of staff ordered sweeping changes to the administration's clearance process in February. "Now is the time to take a hard look at the way the White House processes clearance requests," Kelly wrote in the five-page memo. "We should — and in the future, must — do better."
Rep. Lieu said he was hopeful the White House will heed Congressional calls to eventually remove Kushner from his position. "John Kelly did the right thing when he discontinued top secret clearances that were still pending," Rep. Lieu said Thursday. "Now, [Kushner] just doesn't have the tools to do his job. He can't negotiate a Middle East peace deal if he doesn't know what our intelligence agencies are saying about the parties involved."
Kelly is now tasked with an undoubtedly difficult decision to make: allow a potential security risk to remain embedded in the West Wing, or defy the president by firing his son-in-law. In some ways, however, that decision may not be entirely his own to make.
"I do think continual pressure on this issue is important," Rep. Lieu added. "I believe in a quote from President Abe Lincoln: public sentiment is everything. With it, nothing can fail; against it, nothing can succeed."
[image via Thomas Peter/Getty Images]
—
Follow Chris Riotta (@ChrisRiotta) on Twitter
Have a tip we should know? [email protected]