Trump Reportedly Spends His Executive Time With a Stack of Newspapers, a Landline Phone and a TV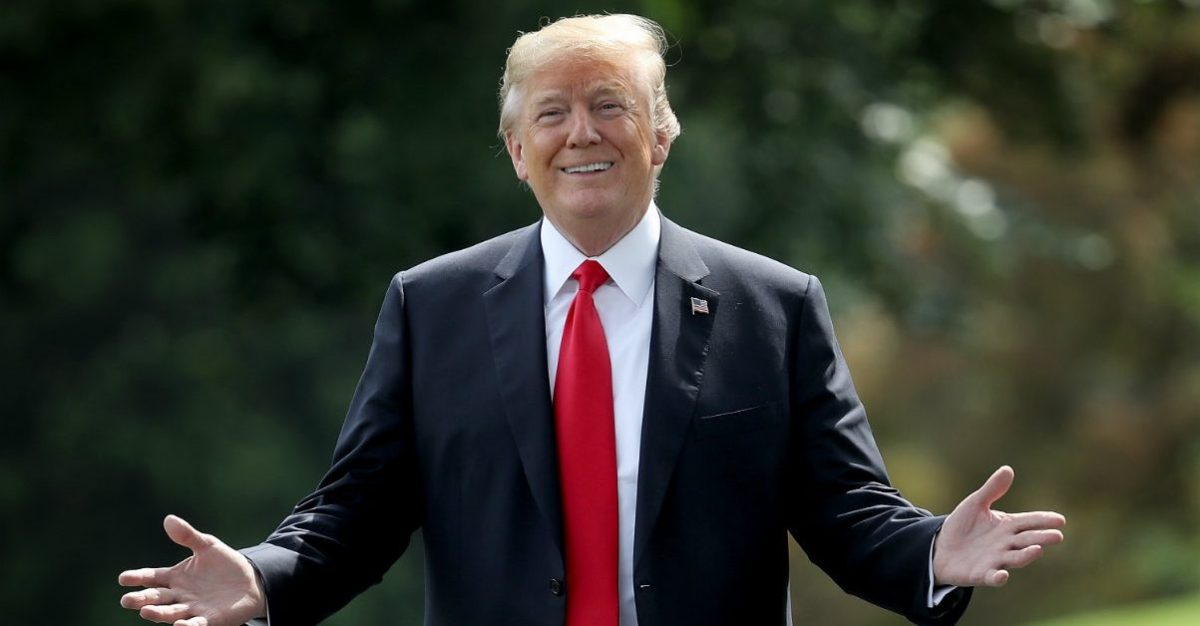 President Donald Trump's daily 'Executive Time' is a well-established part of the POTUS's daily routine.
Yet, recently Axios' Jonathan Swan asked a former senior administration official what exactly Trump does when he is off in the private dining room next to the Oval Office each morning.
First of all, according to the former official, he has a stack of newspapers with him in there, alongside briefing papers and things that need to be signed.
He also has a landline phone, in part, just in case he needs to call an elected official about an interview he particularly likes or dislikes.
"He's constantly referencing articles and columns in the Times, WSJ, or Post, watching TV and responding in real time — like, a good interview with an elected official might get them a phone call," the source said. "Unexpected criticism might get them one too."
Trump also, on at least one occasion, was watching a Sean Hannity replay.
"I remember one specific time when he was watching a Hannity replay and he interrupted the conversation and turned up the volume, 'Wait, wait for it…' (Hannity says whatever it was defending DJT.) 'So good,' Trump said. 'He's so good,'" the source told Axios.
Trump's Executive Time is also prime POTUS tweeting time and apparently, White House Director of Social Media Dan Scavino is among those who have the privilege of walking in during his morning Executive Time.
"Scavino might come in with a proposed tweet," the source recalled.
Swan first reported on Trump's Executive Time in January when he wrote, "President Trump is starting his official day much later than he did in the early days of his presidency, often around 11 am, and holding far fewer meetings."
[image via Getty Images]
Have a tip we should know? tips@mediaite.com