Ex-Trump Aide Says She Will Fight Jason Miller to 'The Bitter End' For Custody Rights of Their Child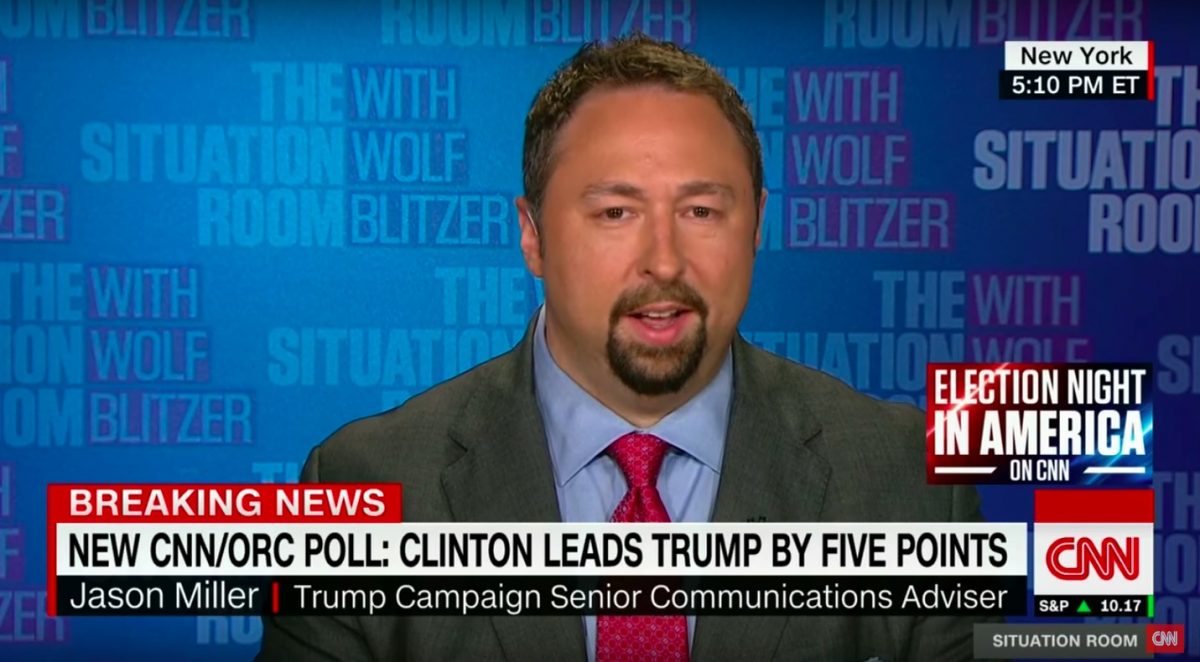 A.J. Delgado and Jason Miller, two of President Donald Trump's former aides who had an affair during the 2016 campaign, are entrenched in a custody battle over the child they conceived just after the election.
Delgado (a former Mediaite columnist) said she believes Miller has placed 200 pleadings in an ongoing court case for 50-50 custody of her son in an attempt to have her "priced out," in a move she described as "bizarre" and borderline "abusive" during a Saturday interview with Talking Points Memo.
"I think the motivation is revenge," she said Saturday. "He refuses to speak to me, we haven't spoken since this came out. … He blames me for not terminating the pregnancy or not keeping it confidential, like how dare I not hide it? His wife obviously has a tremendous deal of resentment toward me and her family has attacked me on social media. This is their way of getting back at me, but it doesn't make sense to spend this much time and money to do that."
Delgado says she's been forced to forego having an attorney represent her in the custody battle, since she makes just over $120,000 and her legal fees were nearly $20,000 a month. Meanwhile, the ex-Trump aide — who now works at a Trump Super PAC — also claimed Miller said he was legally separated from his wife at the time of their affair, then didn't reach out about the child until he discovered it was a boy.
In a statement to Talking Points Memo, Miller said, "No child should have to see family matters played out in the public eye, and that is why I have refrained from responding even when attacked."
"I love our son very much and have been a constant presence in his life, as has my wife and two daughters," he added.
Delgado then hit back on Twitter, calling on Miller to correct previous statements he made to the press in which he claimed their son was conceived out of a one-night stand.
Miller and his wife were also expecting a child at the time of the election, when he was engaged in an extramarital affair with Delgado. He nows works as a CNN contributor and managing director for a business consultant firm.
[image via screengrab]
—
Follow Chris Riotta (@ChrisRiotta) on Twitter
Have a tip we should know? tips@mediaite.com