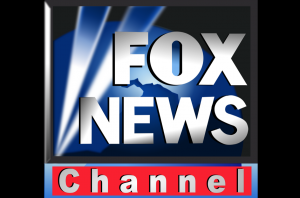 After party frontrunner Donald Trump said he would sit out the Fox debate next Monday, it was promptly cancelled.
The cancellation was confirmed Wednesday by a representative of the debate's venue in Salt Lake City — the Salt Palace Convention Center — and was reported by local Fox affiliate.
The details of the debate, which was to be moderated by Bret Baier, Megyn Kelly, and Chris Wallace, were announced on Monday.
Trump made the shocking announcement Wednesday morning that he would not attend the debate during a phone interview with Fox & Friends. He cited a prior speaking commitment, which was reported to be a speech at the pro-Israel conference AIPAC.
Soon afterward, a representative from Ohio Gov. John Kasich's campaign said that he would not attend either, if Trump wouldn't.
Fox 13 reported that Utah Republican party officials said it was Kasich's decision to sit out that forced the cancellation. (Sen. Ted Cruz would have been all alone onstage.)
Michael Clemente, Fox News' Executive Vice President, issued the following statement:
On Feb. 20, the Republican National Committee announced that a GOP presidential primary debate would be held on March 21 in Salt Lake City. They offered that debate to Fox News Channel to host, provided there were enough candidates actively campaigning. This morning, Donald Trump announced he would not be participating in the debate. Shortly afterward, John Kasich's campaign announced that without Trump at the debate, Kasich would not participate. Ted Cruz has expressed a willingness to debate Trump or Kasich — or both. But obviously, there needs to be more than one participant. So the Salt Lake City debate is cancelled.
[h/t Fox 13]
Have a tip we should know? [email protected]