REPORT: Hillary Clinton Wasted Millions in New Orleans, Chicago Trying to Win Popular Vote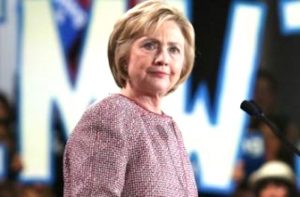 According to a report from Politico, Democratic presidential candidate Hillary Clinton and the DNC spent millions of dollars turning out the vote in Chicago and New Orleans in order to win the national popular vote, despite it having no role in determining the election.
Towards the end of the campaign, the Clinton campaign began to fear that Clinton could win the election but Donald Trump could win the popular vote. In an effort to stymie a potential talking point, they spent millions on "a plan devised by [interim DNC head Donna Brazile] to drum up urban turnout" in the two cities, despite Illinois and Louisiana being solidly blue and red.
In general, the piece by Politico's Edward-Isaac Dovere reveals a highly dysfunctional and out-of-touch national campaign. Several times, Clinton's allies and operatives on the ground recognized the true state of the race while the national campaign bought into data and expectations based on faulty assumptions.
Among the anecdotes, labor leaders tried to move their operations to Michigan instead of Iowa in the waning days of the campaign. The Clinton campaign was furious, demanding they return to Iowa in an effort to "fool" Trump into spending money in a state he was easily winning. Trump ended up winning Iowa by ten points, but won Michigan by less than one percent.
Another Michigan official recalled having a Clinton supporter walking in and volunteering to canvas and put up lawn signs for the candidate. She was turned away, with staff explaining that those were not "scientifically" significant ways to get out the vote. Not that state staffers could have complained if they wanted to: "State officials were banned from speaking directly to anyone at the DNC in Washington."
[Image via Shutterstock]
—
>>Follow Alex Griswold (@HashtagGriswold) on Twitter
Have a tip we should know? tips@mediaite.com