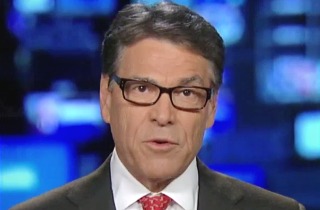 A month after former Texas Governor Rick Perry was officially cleared of all charges that he abused the powers of his office, Perry's lead attorney indicated he was exploring legal action against the county prosecutor who brought the charges.
In 2014, corruption charges were brought against Perry by prosecutor Michael McCrum after he vetoed funding for a public corruption unit until its administrator Rosemary Lehmberg resigned. Lehmberg had been arrested and sentenced to 45 days in jails for drunk driving.
"We feel like Mr. McCrum must have said some things that are probably actionable to that grand jury based on the people that we know testified and the facts as we know them and we're going to explore that," lead Perry attorney Anthony Buzbee told The San Antonio Express-News.
At the time the charges were widely criticized, with The New York Times, The Washington Post, The Los Angeles Times, and USA Today all writing op-eds denouncing the prosecution's case as weak and politically motivated. "If the law doesn't support a crime was committed, then you don't prosecute, period. That's how it works," Buzbee said. "This has all been a colossal waste of time."
It wasn't until March of 2016 that the last charges were dropped. Perry would later cite the indictment as the reason he had trouble fundraising for his 2016 presidential campaign, leading him to drop out before the first primary.
Perry's team would face an uphill battle if they did indeed decide to sue. Prosecutors in the U.S. enjoy absolute immunity from any civil litigation stemming from their official duties.
[Image via screengrab]
——
>>Follow Alex Griswold (@HashtagGriswold) on Twitter
Have a tip we should know? tips@mediaite.com