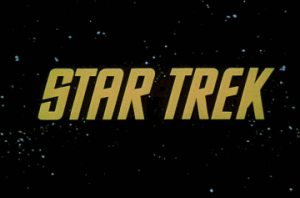 In a Facebook post Thursday, writers, producers, and actors who all starred in iterations of Star Trek signed onto a petition urging fans not to vote for Donald Trump.
"Star Trek has always offered a positive vision of the future, a vision of hope and optimism, and most importantly, a vision of inclusion, where people of all races are accorded equal respect and dignity, where individual beliefs and lifestyles are respected so long as they pose no threat to others," the petition reads. "We cannot turn our backs on what is happening in the upcoming election."
"Never has there been a presidential candidate who stands in such complete opposition to the ideals of the Star Trek universe as Donald Trump. His election would take this country backward, perhaps disastrously. We need to elect a president who will move this country forward into the kind of future we all dream of: where personal differences are understood and accepted, where science overrules superstition, where people work together instead of against each other."
The signatories urge voters to also shun third party candidates. "We have heard people say they will vote Green or Libertarian or not at all because the two major candidates are equally flawed. That is both illogical and inaccurate. Either Secretary Clinton or Mr. Trump will occupy the White House," the petition reads.
Among the signatories are most of the stars of the new Star Trek film franchise, including Chris Pine, Zachary Quinto, Karl Urban, Zoe Saldana, John Cho and Simon Pegg. But it also includes alums of every Star Trek television show, including Star Trek: Enterprise, which was terrible.
Walter Koenig (Chekov) and George Takei (Sulu) are the only two original cast members to sign, although the children of the late Leonard Nimoy did sign on his behalf. Notably missing is Captain Kirk himself, William Shatner, who famously shuns politics.
[Image via screengrab]
—
>>Follow Alex Griswold (@HashtagGriswold) on Twitter
Have a tip we should know? tips@mediaite.com