Steve King Says NRCC Chair 'Complicit' in 'Attacks Orchestrated' On Him by 'Fake News'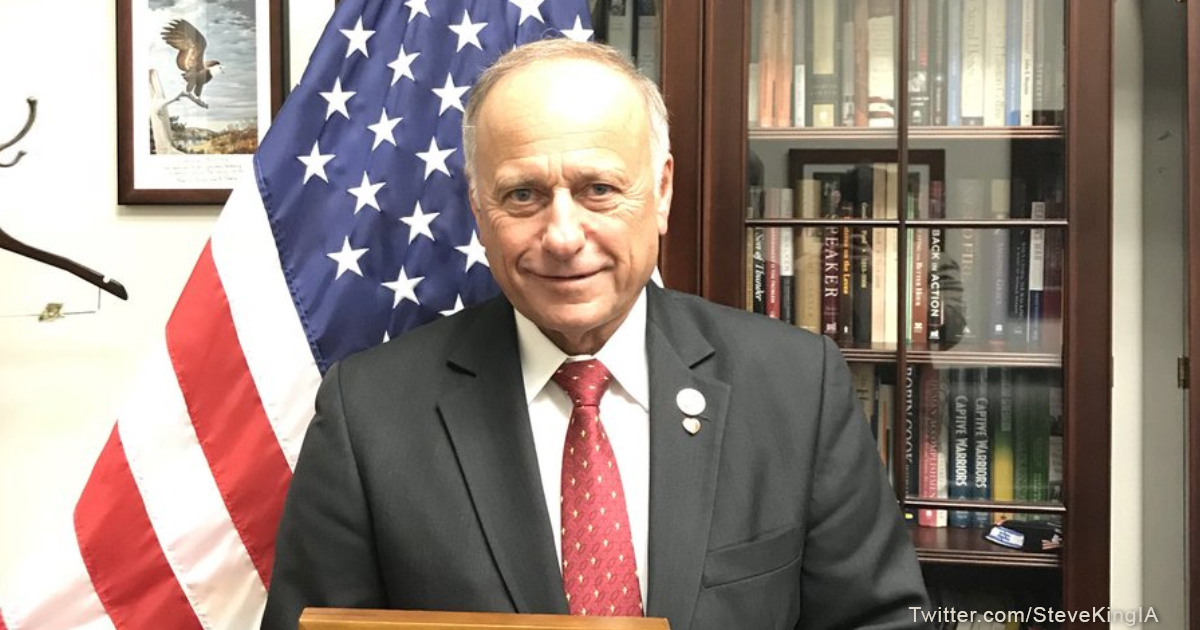 Today NRCC Chair Rep. Steve Stivers (R-OH) issued a condemning rebuke of fellow Republican Rep. Steve King (R-IA) over multiple recent controversies, including his endorsement of a white nationalist candidate in Canada.
In comments to the Washington Post published over the weekend, King also defended his ties to an Austrian anti-immigration political party founded by an actual Nazi, arguing that based on their platform, if they were American "they would be Republicans."
For those and other incidents, Stivers said in his condemnation that "we must stand up against white supremacy and hate in all forms."
Not long after, Rep. King issued his own response, also on Twitter, accusing Stivers of being a tool of "fake news" — without using his name — and suggesting he's a "Never Trump" establishment member who wants Trump impeached.
Americans, all created equal by God, with all our races, ethnicities, and national origins-legal immigrants & natural born citizens, together make up the Shining City on the Hill. These attacks are orchestrated by nasty, desperate, and dishonest fake news. Their ultimate goal is to flip the House and impeach Donald Trump. Establishment Never Trumpers are complicit.
King Response pic.twitter.com/H8iXI3cM1x

— Steve King (@SteveKingIA) October 30, 2018
At the time of this posting, Rep. Stivers had not responded to Rep. King's response.
[Featured image via screengrab]
—
Follow Caleb Howe (@CalebHowe) on Twitter
Have a tip we should know? tips@mediaite.com