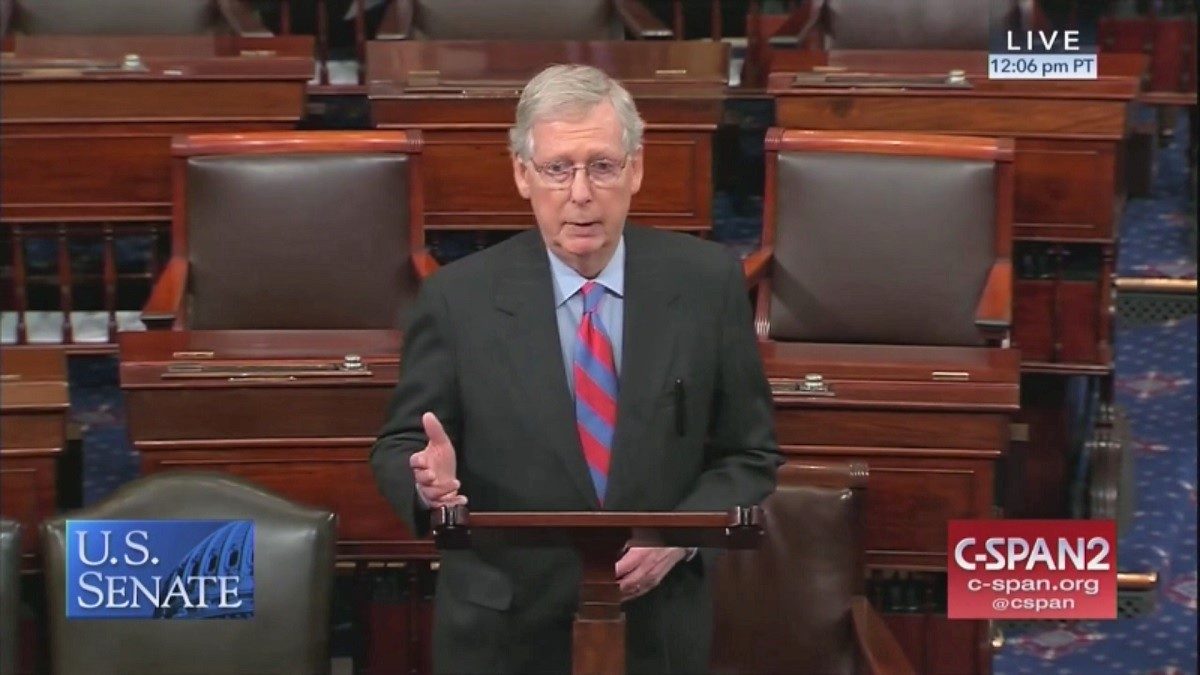 Sen. Mitch McConnell (R-KY) is now selling "Cocaine Mitch" t-shirts a year after former GOP Senate hopeful Don Blankenship tried to insult him with the nickname during his failed bid in West Virginia.
The Senate Majority Leader officially launched his 2020 re-election campaign in April and his campaign Twitter account sent out links advertising the shirts for sale on Wednesday. The tweet references that the shirts come a year after Blankenship called out McConnell in a campaign ad using the nickname with no context. The ad later went viral.
A year ago, a legend was born. Own your piece of history. #CocaineMitch

— Team Mitch (@Team_Mitch) May 8, 2019
Blankenship focused his 2018 primary campaign on attacking the Senate Majority Leader –later telling reporters that the "Cocaine Mitch" moniker referenced old reports that drugs were once discovered on a shipping vessel owned by the family of McConnell's wife, Transportation Secretary Elaine Chao.
McConnell's team later posted a gloating tweet referencing the nickname after Blankenship lost his primary race. The seat was eventually won by incumbent Sen. Joe Manchin (D-WV) during the November 2018 general election.
Thanks for playing, @DonBlankenship. #WVSen pic.twitter.com/TV1ETgQdmu

— Team Mitch (@Team_Mitch) May 9, 2018
The meme was later referenced by now-retired Sen. Orrin Hatch (R-UT), who posed with shirts showing McConnell's head onto the body of Al Pacino's Tony Montana in the summer of 2018.
Have a tip we should know? tips@mediaite.com