DeSantis BEATS Trump in Young Republicans 2024 Straw Poll That Immediately Went Nuclear Online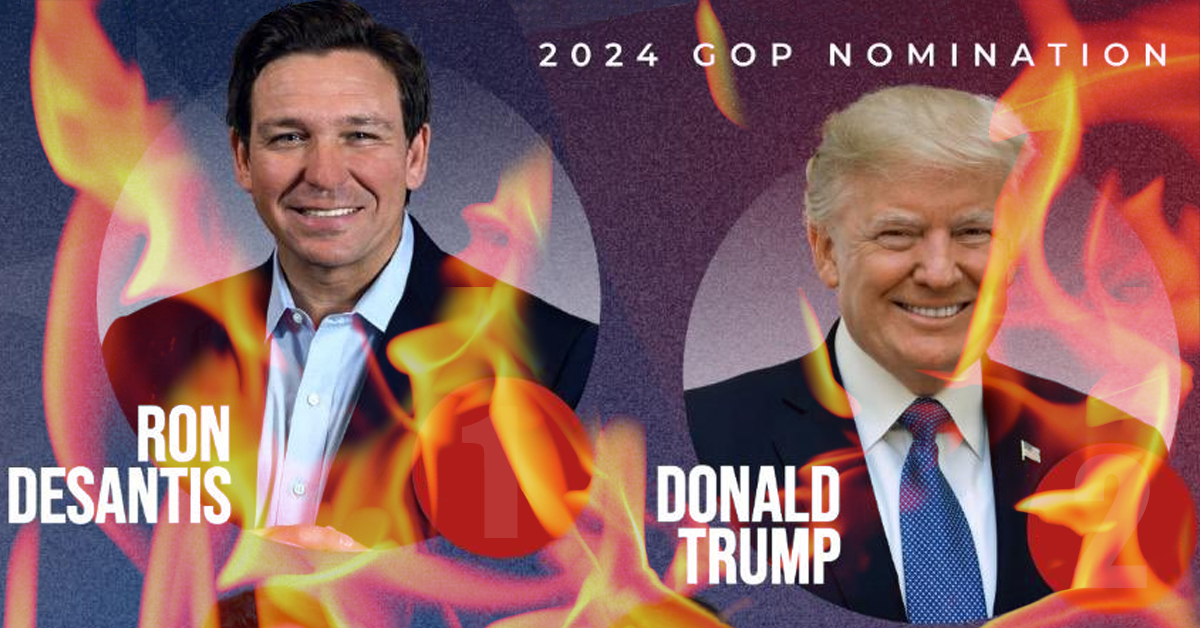 Florida Gov. Ron DeSantis beat Republican frontrunner Donald Trump in a recent straw poll conducted by Young Republicans, resulting in chaotic reactions from over all right wing social media.
The Young Republicans organization released the results of a straw poll taken from various members of their organization showing DeSantis narrowly beating the former president in the GOP primary.
Most national average polls, according Real Clear Politics, shows Trump beating DeSantis by a double digit lead, including in key early voting states such as New Hampshire and Iowa.
"Straw Poll Results Are In! YRs across the country participated in a straw poll at YRNC Dallas. And it's clear that YRs are divided between two contenders. Ron DeSantis comes in with 36.6% of the support, closely followed by Donald Trump at 35.4%," the organization tweeted on Thursday afternoon.
The negative backlash to the tweet from MAGA activists was quick as Trump supporter, such as Laura Loomer, tweeted in response, "Future uniparty shills coming out strong for a failed candidate who was just rejected by his own PAC today for being too much of a "rookie.'"
Meanwhile, supporters of DeSantis quickly shared the good news on Twitter.
In recent weeks DeSantis has reshaped his campaign through staff layoffs as he continues to trail Trump in most polling data.
Have a tip we should know? tips@mediaite.com