A Street Artist Tried to Raise Awareness About 'The Irresponsibility of the Media' by… Helping Spread a Fake News Story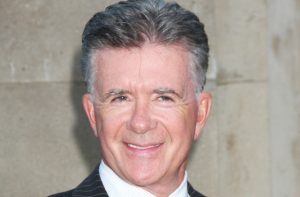 This is one of the weirder stories we heard this week. Yesterday, reports emerged that actor Michael Vartan was playing hockey at the same rink as Alan Thicke before he died, and that the two had spoken to one another. TMZ picked up the story (though it's been removed now), and so did the New York Daily News. As it turns out, that's not true.
Apparently, street artist Midas Lives has a cell phone number that used to be Vartan's, so when news outlets called for comment, his phone rang. He took advantage of the reporters and said that yes, he was in fact Vartan. According to the New York Daily News, he said he was "sad to see a good friend go."
Vartan's publicist came out and said that "Although Michael played hockey at the same rink as Alan Thicke yesterday, he did not have the opportunity to speak with Alan, so the reports have all been false."
The artist issued an apology, saying it was a "fine piece of art expressing the irresponsibility of media today," and noting that he "meant no disrespect to the late Alan Thicke at all."
.@nydailynews #ripAlanThicke #streetart #losangeles #tmz pic.twitter.com/pGCUdIz9Pq

— Midas Lives (@midasliveson) December 14, 2016
In the video, he said "no strikes to TMZ and their great reporting." It seems, however, he's changed his mind. Today, he posted a follow-up video, calling out TMZ for not fact-checking.
.@TMZ realizing everyone was copy and pasting the story you ran w/out checking all the #facts I came clean #streetart #graffitiart #la pic.twitter.com/C2CQMqIeH5

— Midas Lives (@midasliveson) December 15, 2016
[featured image via Helga Esteb/Shutterstock]
Have a tip we should know? tips@mediaite.com