Alec Baldwin Calls on Melania Trump to 'Come Over to the Light' and Do SNL With Him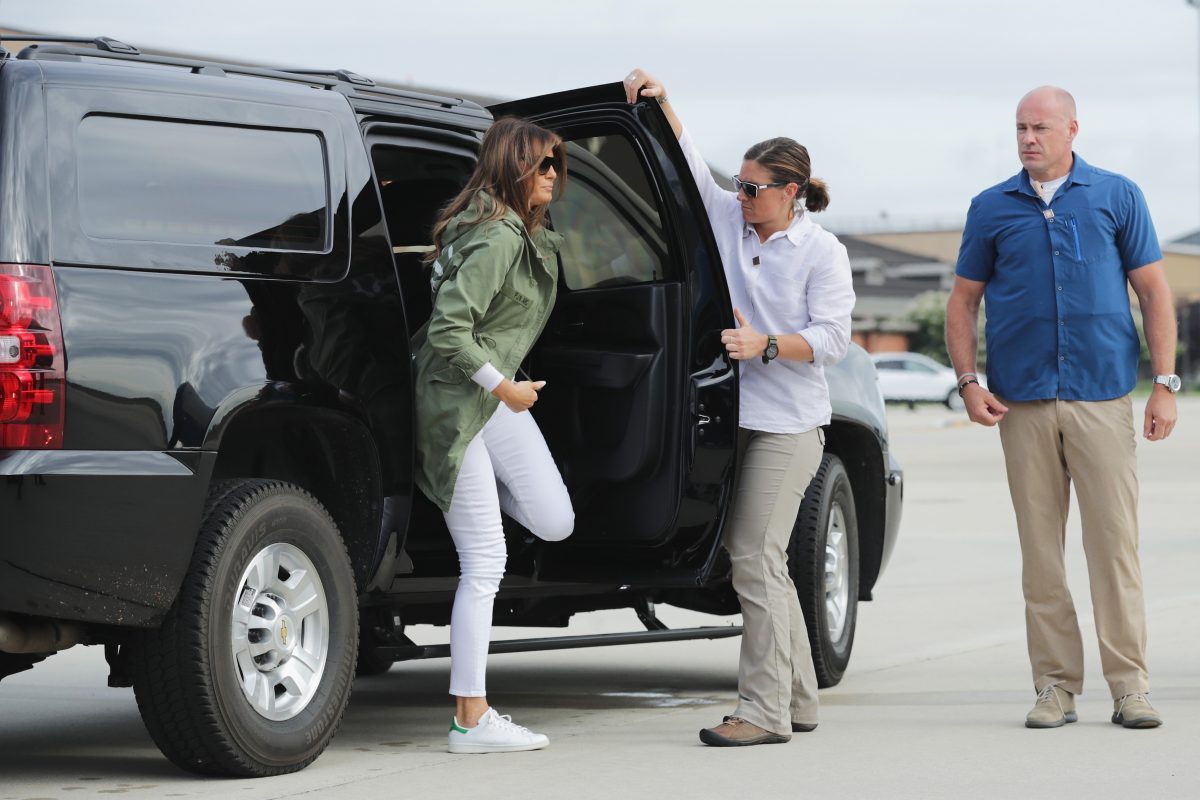 Saturday Night Live's resident Donald Trump invited the real-life FLOTUS to "come over to the light" and join him on SNL.
Alec Baldwin tweeted out the invite to Melania Trump on Saturday.
It read: "Dear Melania- We know what you're thinking. What you're feeling. You are quaking w anticipation. Shuddering w a strange, newfound courage. Come. Come over to the light. We will welcome you as a hero in ways you never imagined possible. And then do SNL w me. Sincerely, Alec"
He then followed it up with a tweet telling the First Lady, "We have a chair waiting for you."
SNL is currently on hiatus for the summer and it is not exactly clear what prompted Baldwin's tweet.
However, the First Lady and her fashion choices have been making news lately especially after she wore a "I REALLY DON'T CARE, DO U?" jacket on her way to tour a shelter for migrant kids.
Her spox claimed that the jacket was just a jacket and not a hidden message.
President Trump, however, later claimed it was a message to the "fake news."
There was also speculation Mrs. Trump was actually using the jacket to troll her husband.
[image via Getty Images]
Have a tip we should know? tips@mediaite.com