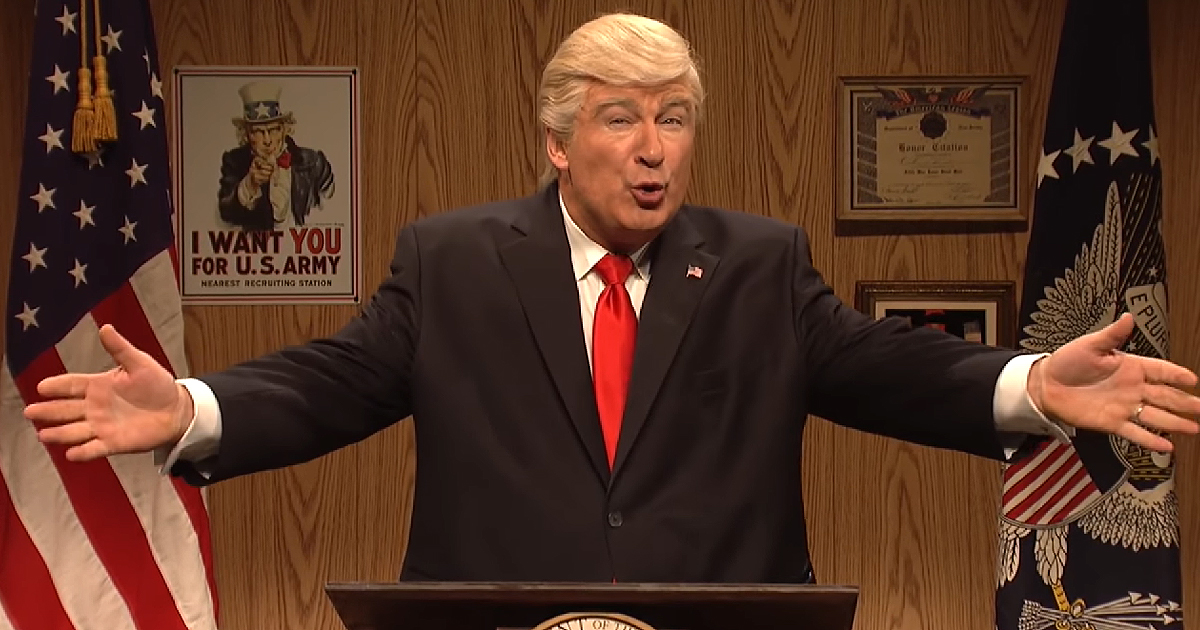 In a very on-brand interview with The Hollywood Reporter, actor and Trump-foil Alec Baldwin expressed some concern about treading wrong in how he says things but said them anyway, and more than once, and the result was a great read.
It's a wide-ranging interview and profile as THR's Lacey Rose followed Baldwin around Manhattan talking about everything from the Donald Trump presidency to Baldwin's impersonation of Donald Trump, to the #MeToo movement, to his new talk show and what it would be like to interview Donald Trump. From how his brothers feel about Donald Trump to how black people feel about him portraying Donald Trump. They even talked about Donald Trump.
"I mean, it's cartoonish," said Baldwin of his Trump routine, which is meant to portray Trump as "mean-spirited and miserable". But, he says, when he considers dropping the bit, people stop him.
"But then I'll say, 'Oh, I don't want to do it anymore,' and people will go, 'Don't you dare give that up, we need you.' Like I've gotten people through something in our nation's history," he told Rose.
The exchange happened after encountering a fan on the street, and it prompted a political-correctness-wary preamble and observation from Baldwin about how people receive his dead-on Trump caricature.
"I don't know how to say this and I don't want to get it wrong either, because everything is a minefield of bombs going off," he told Rose, "ever since I played Trump, black people love me. They love me. Everywhere I go, black people go crazy."
It wasn't his only worry about how he might sound or the only instance where he implied political correctness as a burden to speaking freely – a "minefield of bombs" – in the interview or, you'll recall, in the past. In the case of this long and engaging interview, it also came up in his discussion of the #MeToo movement, which he dangerously referred to as "a fire that needs constant kindling."
The interview was a small look inside several current cultural moments from the perspective of a man who is, to one degree or another, for good or ill, wrapped up in each.
[Featured image via screengrab]
—
Follow Caleb Howe (@CalebHowe) on Twitter
Have a tip we should know? tips@mediaite.com