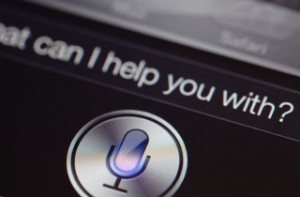 Barbra Streisand's latest beef is with Apple, but unlike Kanye West, hers has nothing to do with music. Her anger is primarily directed at Siri (and let's be honest, whose isn't?) because the bot, who is not a human and doesn't speak like a human, doesn't pronounce Streisand's last name correctly.
The singer is currently on tour, and she's using her stage time to speak about the things that are most important to her, including how much she dislikes Donald Trump, and now, apparently how angry Siri's mispronunciation of Streisand makes her. She says Siri says the second 'S' with a 'Z' sound, as in Streizand."
She recently did an interview with NPR and clarified: "Streisand with a soft S, like sand on the beach. I've been saying this for my whole career. And so what did I do? I called the head of Apple, Tim Cook, and he delightfully agreed to have Siri change the pronunciation of my name, finally, with the next update on September 30th."
While it may seem crazy that Siri bothered her enough to make her do something about it- people only use the bot so often- it's not that out of character. Streisand has a reputation for being a major diva. While she told Jimmy Fallon on The Tonight Show that the rumors about her are "so far fetched," we're inclined to believe the hype based on this. The good news is, in just over a month all should be well.
[H/T Rolling Stone]
Have a tip we should know? tips@mediaite.com