Colbert Suggests Even 'Crueler to Children' Kirstjen Nielsen Replacement: 'Secretary of Homeland Security Pennywise'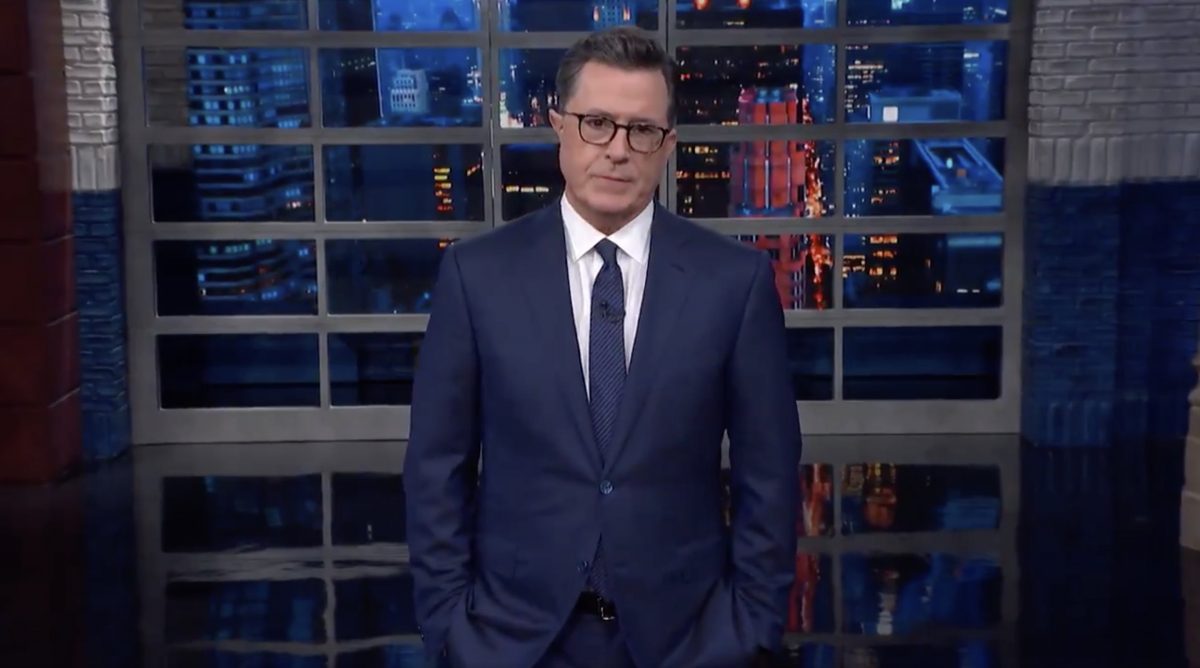 Late Show host Stephen Colbert suggested an even "crueler" replacement for Department of Homeland Security Secretary Kirstjen Nielsen Monday night.
On Sunday, President Donald Trump announced Nielsen was out and reports suggested she may have been forced out by Trump.
Colbert talked about it on his show.
"Now, even though Nielsen officially wasn't 'fired,' reportedly she 'did not resign willingly.' Not fired, but not…that sounds like splitting hairs. No, Sarah did not dump me, she begged me to dump her!'" Colbert quipped.
He added: "Nielsen's departure is not a total shock. Reportedly for weeks, Nielsen has felt 'in limbo'—'limbo' is the right word here, because we've all been watching just how low she can go."
The comedian also addressed Nielsen's most controversial legacy, the child separation policy or as Colbert dubbed it, putting "kids in cages."
"Sure, she puts kids in cages, but Trump was upset because Nielsen hasn't enacted stricter immigration rules," Colbert noted.
Then, he said this: "So, he just needs someone who can be crueler to children then Kirstjen Nielsen. Get ready for secretary of Homeland Security Pennywise – and of course, she will be taking his place."
TONIGHT: How will Trump find someone worse to replace Secretary of Homeland Security Kirstjen Nielsen? Is Voldemort available? #LSSC pic.twitter.com/DTPsolzc0r

— The Late Show (@colbertlateshow) April 9, 2019
Colbert's show was later Monday night, by the way, because in an overtime thriller that aired on the same network, Virginia beat Texas Tech to win its first NCAA championship.
Have a tip we should know? [email protected]