Family Guy Destroys 'Angry Face Drawn on a Thumb' Sean Hannity in Long, Brutal Roast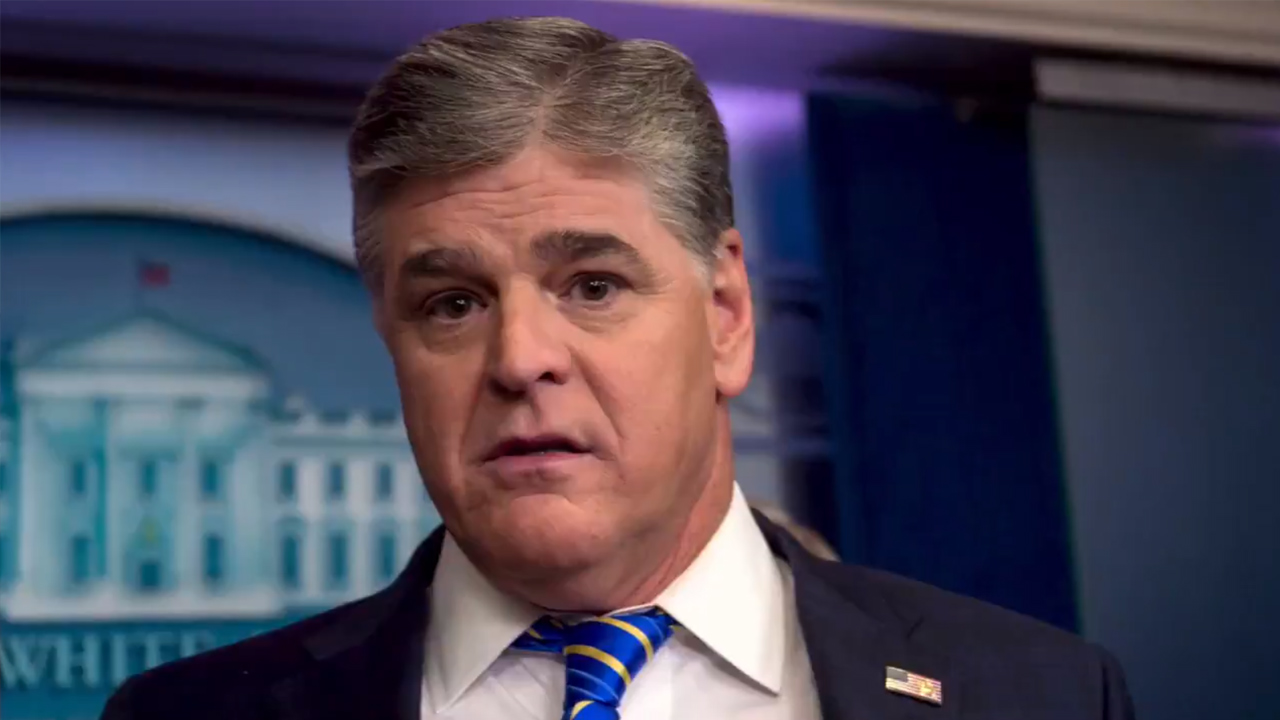 In an episode that aired on Sunday, Fox's Family Guy went after Fox News Channel's Sean Hannity in an hilarious riff describing what he looks like or reminds one of.
The characters voice a long series of jokes while Hannity's face is on screen in the clip below.
Here are the first few:
CLEVELAND: "I'm seeing Mr. Doubtfire."
PETER: "High sodium Superman?"
JOE: "He looks like an angry face drawn on a thumb."
QUAGMIRE: "The richest guy at Rite Aid?"
CLEVELAND: "Or the mayor who won't close the beaches in Jaws."
JOE: "Wreck-It Ralph at a job interview."
Watch below. Just make sure not to drink anything because you will be spitting it out.
Holy shit Family Guy went after Sean Hannity lmao pic.twitter.com/yOIqpmS386

— Justin Russo (@FlyByKnite) May 14, 2019
Maybe Hannity will like "handsome Weeble" or "hot Frankenstein." My personal favorite was definitely Peter saying he "looks like a fish that inflates to scare predators."
It ends with Peter saying he looks like a "drowned-in-the-lake-last-month" Colin Farrell." He then adds "that was fun."
It's not in the above clip, but they follow-up with a picture of Friends actor Matthew Perry, and say he "looks like a pelican trying to swallow a fish that's too big," a "barn owl in human skin," and someone who "told a genie he wished to be a pool noodle."
It will perhaps be tempting to ask "would they ever get away with this about a liberal?" The answer is, yes. Family Guy has mocked nearly everyone, including on their appearance, from John Goodman to Caitlyn Jenner. Not to mention, the forces of political correctness at large.
So… just enjoy the jokes, okay?
Have a tip we should know? tips@mediaite.com
Caleb Howe - Contributing Editor