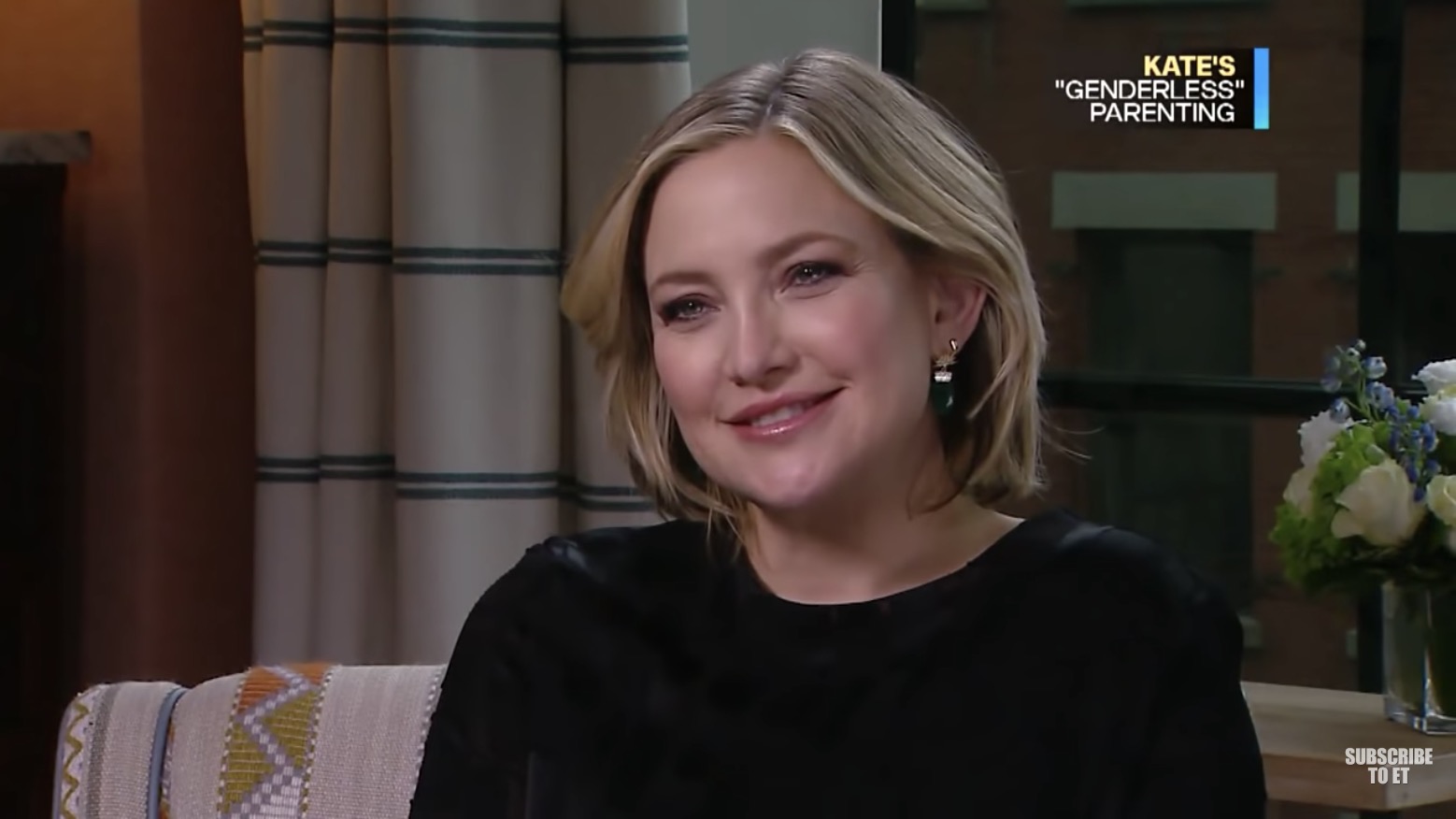 Actress Kate Hudson and her boyfriend Danny Fujikawa announced they will take a "genderless" approach to raising their infant daughter Rani Rose, who was born in October.
In an interview with AOL News, the 39-year-old actress gushed over her first baby girl after boys, saying she doesn't want to impose a gender identity on her child despite her daughter's "incredibly feminine energy."
"We still don't know what she's going to identify as," said Hudson. "I will say that, right now, she is incredibly feminine in her energy, her sounds and her way. It's very different from the boys, and it's really fun to actually want to buy kids' clothes." Hudson's two older sons are 17 and 14.
The actress said her brother "loved it" when she put make up on him and dressed him up in girl clothes. She wants to raise her own kids with a similar indifference to gender stereotypes, "balancing out the masculine and the feminine."
"I think you just raise your kids individually regardless – like a genderless [approach]," she said.
Have a tip we should know? tips@mediaite.com