NY Attorney General Files Suit Against Harvey Weinstein: He Threatened to 'Kill' Employees and Their Families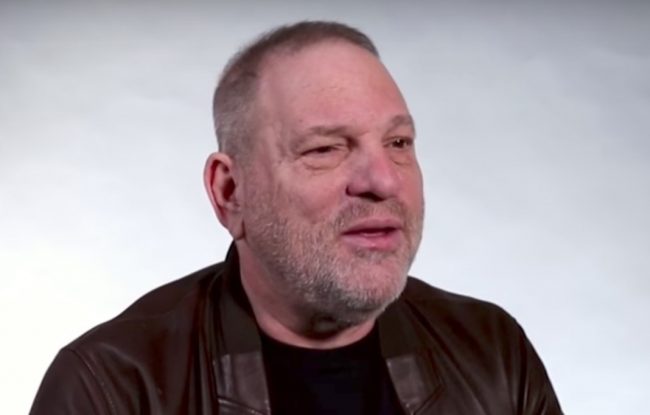 Alleged rapist, serial sexual assaulter, and disgraced movie mogul Harvey Weinstein continues to face legal consequences for his actions, as New York Attorney General Eric Schneiderman filed a suit today against him, his brother Robert Weinstein, and The Weinstein Company.
Schneiderman is filing the suit in the New York County Supreme Court due to the Weinsteins' human rights abuses that encroach on the state's civil rights and professional laws.
While the disturbing allegations against Weinstein have been floating around the mainstream media world for quite some time, the suit looks to materialize these claims via employee testimonies. Specifically, Schneiderman looks to target Weinstein's business for not allowing employees a proper solution to abuses they experienced while working at The Weinstein Company.
Weinstein is said to have told subordinates "I will kill you," "I will kill your family," and other vague treats.
One particularly disturbing portion of the suit details an incident regarding Weinstein using women employees to help his misconduct:
"TWC employed one group of female employees whose primary job it was to accompany HW to events and to facilitate HW's sexual conquests. These women were kept on TWC's payroll in TWC's New York, Los Angeles, and London offices. While they had different titles, as a practical matter their primary responsibility included taking HW to parties at which he could meet young women, and introducing him to young women seeking opportunities at TWC with whom he could attempt to engage in sexual relations. These women were described by some witnesses as members of HW's TWC 'roster' or his 'wing women.'"
As for his brother, the suit claims Robert Weinstein knew about the extreme level of sexual misconduct and chose to aid him in his ventures.
[images via Shutterstock]
Follow the author on Twitter (@calebecarma).
Have a tip we should know? [email protected]
---