Roseanne Barr Reportedly Ditched Joe Rogan Interview After 'Sobbing' Meltdown with Rabbi to the Stars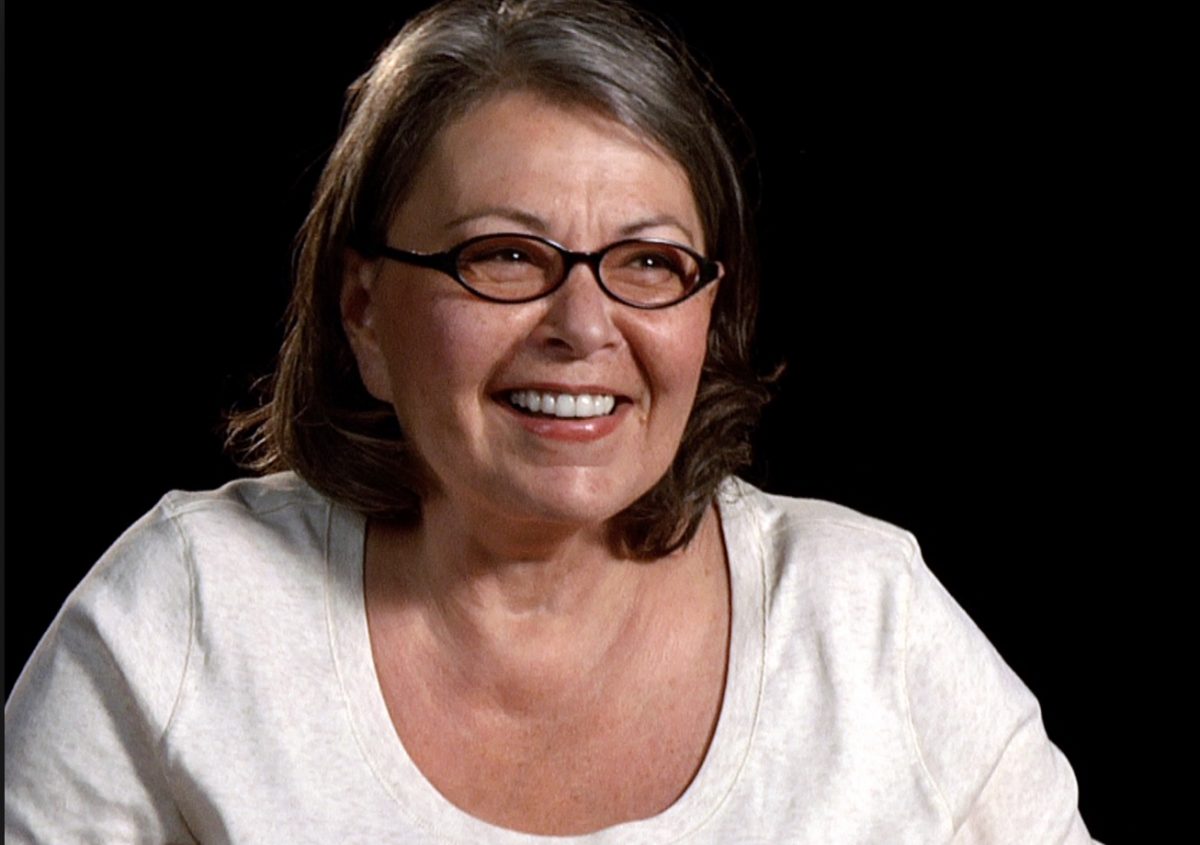 On Friday, Roseanne Barr ditched a planned interview with Joe Rogan where she had claimed she would speak out about her controversial racist comments about Valerie Jarrett.
Rogan, who later defended Barr's Ambien excuse on HLN,  tweeted out that Barr "was not doing well" and had gone radio silent.
The Roseanne podcast is not happening today. She's not doing well and doesn't want to travel, and she's gone radio silent on me, so I'm just going to step away. The whole thing has been pretty brutal on her, and I hope she can find some peace.

— Joe Rogan (@joerogan) June 1, 2018
Now, it turns out, according to a Hollywood Reporter report, Barr had already spilled the beans to her spiritual advisor and rabbi to the stars Shmuley Boteach.
According to their sources, Barr gave a rambling mea culpa during the recording of Boteach's podcast one day before she was set to speak to Rogan.
"She was sobbing and very apologetic about the whole thing," one source told THR.
The interview was not released and it is unclear if the New Jersey-based rabbi will decide ever to do so.
However, on the same day she spoke to Boteach, Barr took to Twitter for a more public mea culpa in which she claimed she begged for her show not to be axed.
Those tweets, now deleted, lament about the pain and claim, "They won't stop 'til I die. I fear-pray for me."
The screengrabs of the now deleted tweets appear below.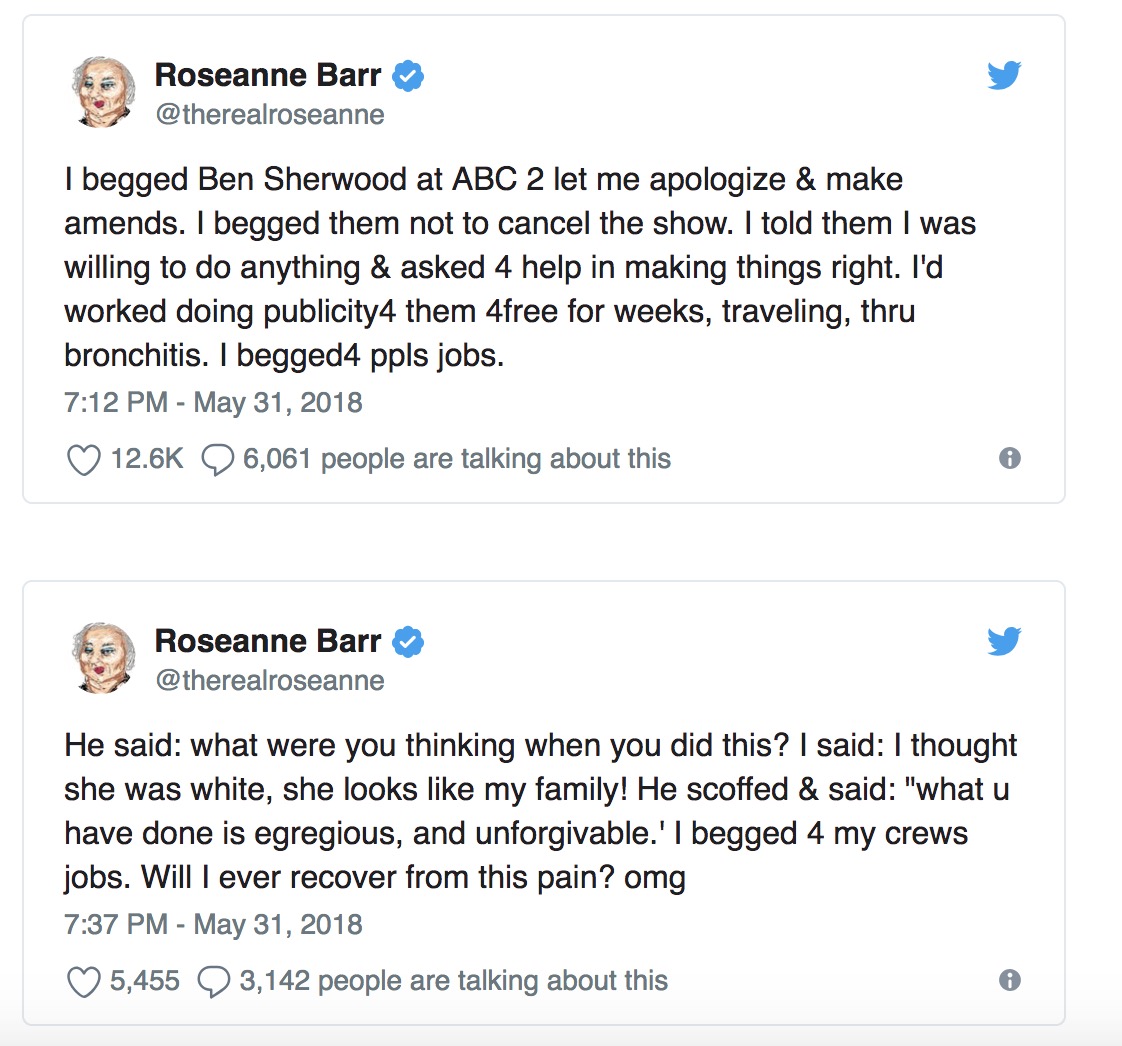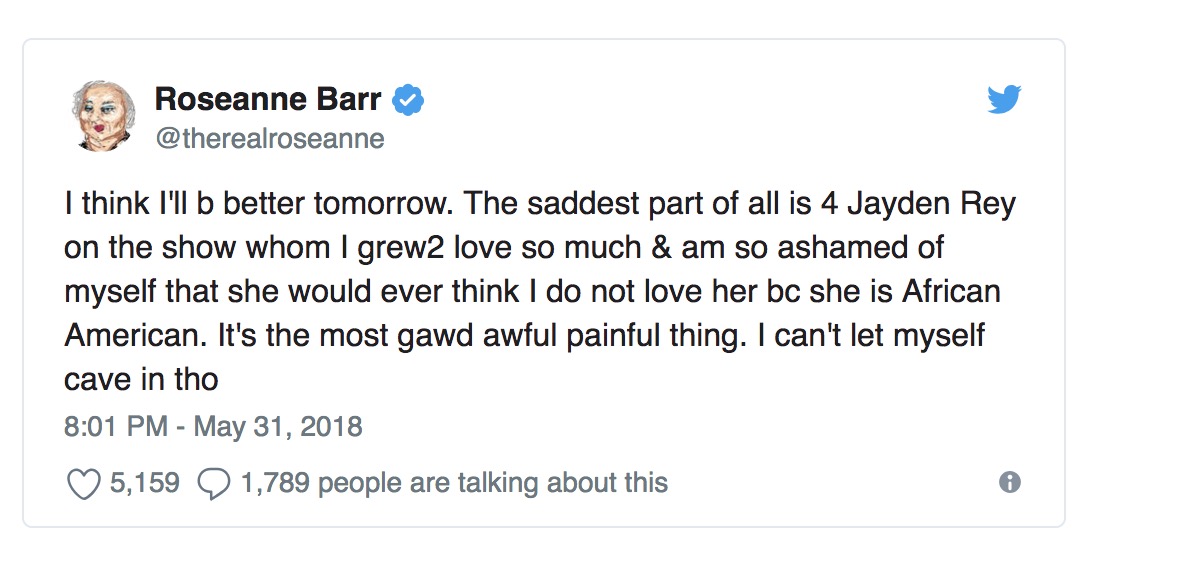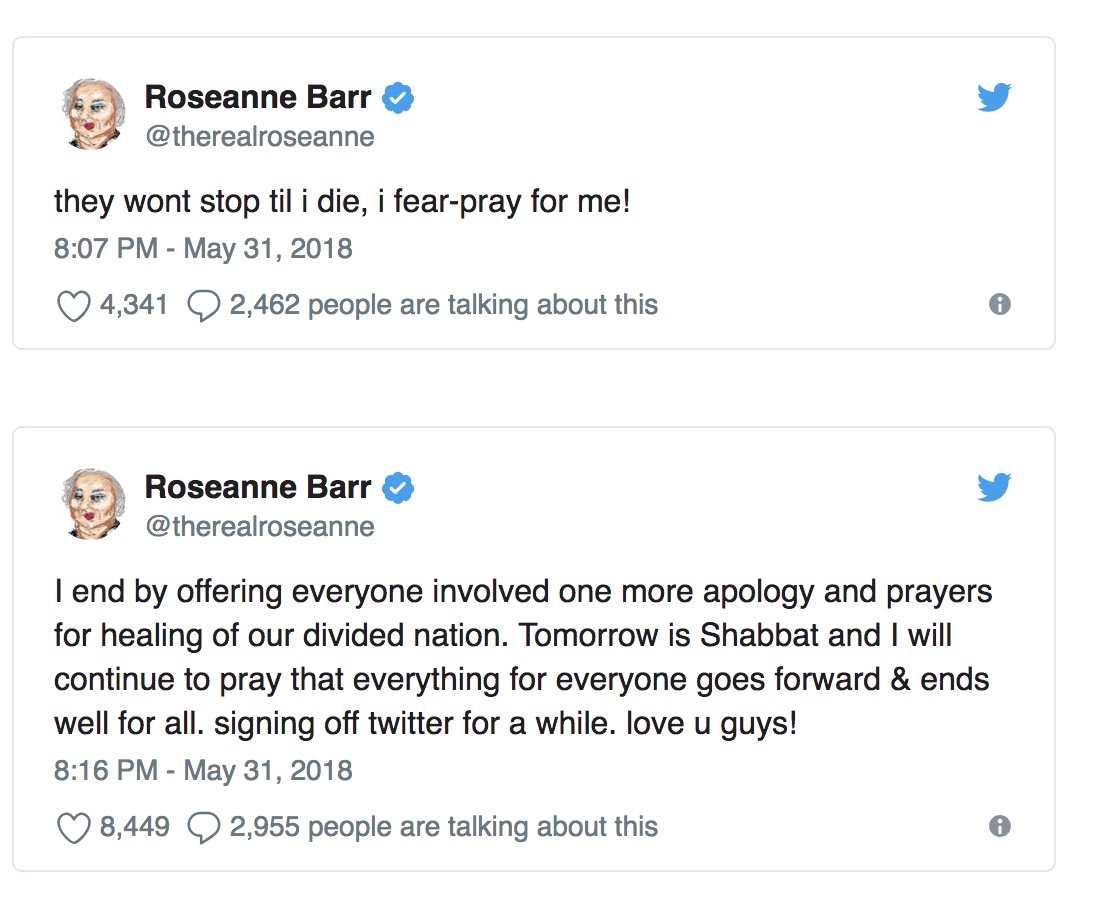 [image via screengrab]
Have a tip we should know? [email protected]