Salma Hayek Pens Op-Ed Revealing Harvey Weinstein Harassment: 'I Will Kill You'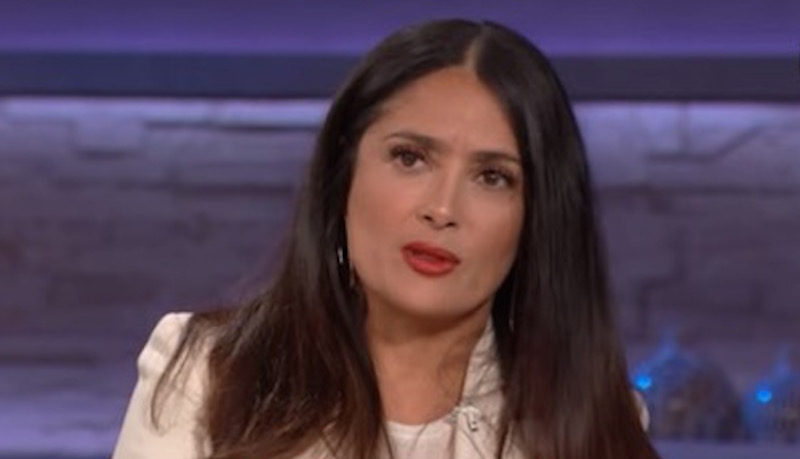 Actress Salma Hayek has added herself to the list of women that Hollywood mogul Harvey Weinstein is alleged to have sexually harassed, penning an absolutely damning op-ed for The New York Times in which she described her numerous encounters with the accused rapist.
The details align with stories told by the many other accusers, with Hayek charging Weinstein of trying to take a shower with her, getting her to give him a massage and requesting she give him oral sex, among other allegations.
There was something new, however, in Hayek's accusations, something she alleged Weinstein did after she repeatedly refused his, for lack of a better word, advances.
She said he threatened to kill her.
"The range of his persuasion tactics went from sweet-talking me to that one time when, in an attack of fury, he said the terrifying words, 'I will kill you, don't think I can't,'" she wrote. "He told me that the only thing I had going for me was my sex appeal."
Much of this abuse is alleged to have occurred during the writing and production of the 2002 film Frida, with Hayek going on to say that Weinstein demanded she get fully nude in the film and perform a sex act with another woman, as a retaliation against her rebuffs.
"He would let me finish the film if I agreed to do a sex scene with another woman," she continued. "And he demanded full-frontal nudity."
"I had a nervous breakdown. My body began to shake uncontrollably, my breath was short and I began to cry and cry, unable to stop, as if I were throwing up tears."
Hayek said she vomited while filming the scene, not because she was getting naked with another woman on camera, but because she was doing it "for Harvey Weinstein."
The actress also detailed a violent encounter between Weinstein and the film's composer Elliot Goldenthal, after the latter stepped in to protect director Julie Taymor from Weinstein's wrath.
[image via screenshot]
—
Follow Lawrence Bonk (@sidescrollers) on Twitter
Have a tip we should know? tips@mediaite.com