This Kim Kardashian Robbery Victim Halloween Costume is Somehow a Thing That Exists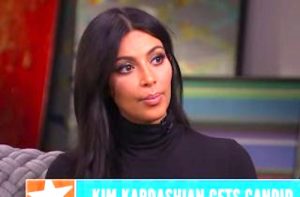 This year in horribly offensive costumes, we present to you the 'Parisian Heist Robbery Victim' costume kit. The costume was clearly derived from Kim Kardashian's recent harrowing incident during which she was bound, gagged, and locked in a bathroom while robbers stole over $10 million worth of jewelry from her.
Kardashian supposedly blames herself for the robbery. She had recently been given a $4 million ring by her husband Kanye West which she frequently posted on her social media. Costumeish, the retailer selling this atrocity also seems to blame her. Check out the description for the costume.
This Halloween it's all about the #Hallomeme and who better than America's goddess of all things glamorous "Parisian Heist Robbery Victim Costume?" She has devoted her life to promoting American decadence, youth, and hedonism but all that flashy living caught up with her one night in Paris when armed men bound her, stole her jewelry and her peace of mind. This Halloween have some fun with pop culture and dress just like the Queen of Social media with our sensational 'Parisian Heist Robbery Victim Costume' Costume.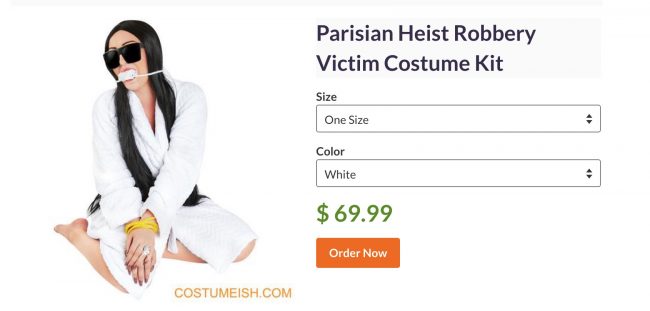 While the costume is beyond awful, it's not entirely unexpected from Costumeish. This is the same company that brought you the "Sexy Ebola Costume," the "Bruce Gender Olympian Costume," and the "Megyn Kelly's Bloody Tampon Costume."
Kardashian is reportedly not doing well after the robbery, and it's obviously not something to joke about. If they're selling, however, someone is buying. Expect to see people out and about in the sexist outfit.
[image via screen grab/NBC]
Follow Dana Eisenberg on Twitter.
Have a tip we should know? tips@mediaite.com