WATCH: Warner Bros Drops First Trailer for Joaquin Phoenix's Dark Joker Movie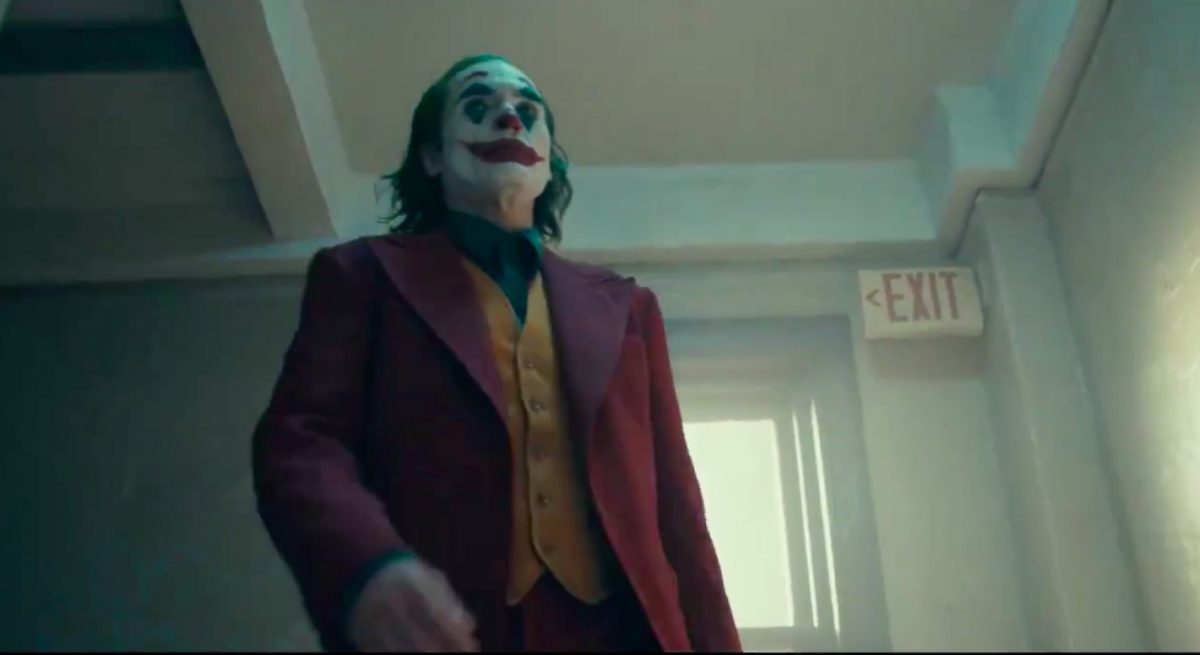 The first trailer for the upcoming Warner Bros. and DC Comics film The Joker, starring Joaquin Phoenix, was released at CinemaCon today.
Put on a happy face. #JokerMovie – in theaters October 4. pic.twitter.com/TxF3Jqxjjr

— Joker Movie (@jokermovie) April 3, 2019
The movie, which is directed by Todd Phillips, will hit theaters on October 4, but fans were offered a brief glimpse at the latest film adaption of Gotham City. Other cast members include Robert De Niro, Frances Conroy, and Bill Camp.
"My mother always tells me to smile and put on a happy face — she told me I had a purpose to bring laughter and joy to the world," Phoenix says in the trailer while playing Arthur Fleck, a stand-up comedian who becomes the Joker due to his plummeting career and being beaten in the streets.
The Joker's storyline is independent of the DC Extended Universe, where recent films like Wonder Woman (2017), Justice League (2017), and Aquaman (2018) are based.
If it fits in a genre, Phillips told the Associated Press the film is a "tragedy." He also pushed back against early speculation about the film, since not a lot of information is out yet, but acknowledged "that's what happens when you set out to make an origin story about a character who doesn't have an origin."
[image via screengrab]
Have a tip we should know? tips@mediaite.com