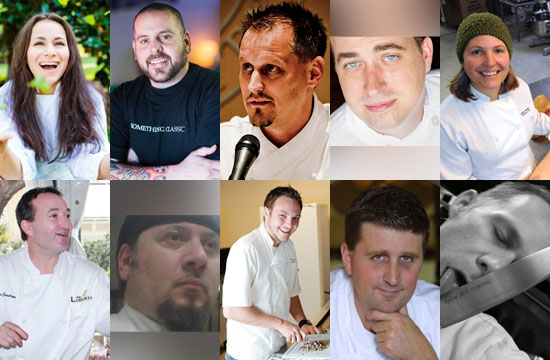 New York may be a culinary mecca, but it's not the be-all and end-all of food talent. As such, we've taken it upon ourselves to highlight celebrity, notable, or otherwise up-and-coming chefs you should know about across the country. Check out the full list here.
Our favorite towns are the towns where the food scene is beginning to explode, and Charlotte, North Carolina is one of those places. When hordes of fancy politicos visited Charlotte for the Democratic National Convention last year, most fretted about the potential lack of good food (and a dearth of barbecue) in the staid banking city — only to discover plenty of fantastic, inventive chefs, talented artisans, and a growing passion for eating. "The odd pairing of the local food movement and the roundhouse punch delivered by the financial crisis has done much for the character of a city used to playing it safe," noted the New York Times back in August.
But after living there for a year in preparation for the convention, DNC communications director (and avowed food lover) Kristie Grecco told the paper that her eyes were opened by the sheer amount of great restaurants. "Like mushrooms springing to life after a forest fire, it seems a serious food scene has emerged in Charlotte in the recovery from the economic crisis," she wrote. "A lot of culinary ventures are so recent that a large number of long-term Charlotteans have not even explored the offerings." And so, here are ten chefs behind those options. Get to know them, why dontcha?

Gallery unavailable
Have a tip we should know? [email protected]