Bobby Flay, Lidia Bastianich, And A Bevy Of Culinary Celebs Receive Daytime Emmy Nods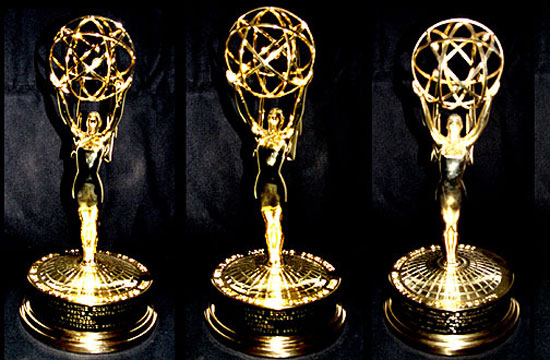 On June 16th, the 2013 Daytime Emmy Awards, the flamboyantly dramatic older sister of the super serious Primetime Emmys, will be given out in a live ceremony broadcast on HLN. Honoring the best of daytime television programming (Ellen), the award ceremony will be attended by glamorous celebrities (Ellen), and viewed by millions hoping to see their favorite stars win (Ellen).
But apart from certain wildly popular dancing lesbian talkshow hosts, we know why you care: a handful of erstwhile chef-hosts were nominated for their own television shows. From Hollywood Life:
LIDIA BASTIANICH, as Host
Lidia's Italy, PBS
GIADA DE LAURENTIIS, as Host
Giada At Home, Food Network
INA GARTEN, as Host
Barefoot Contessa:  Back to Basics, Food Network
CHING-HE HUANG, as Host
Easy Chinese With Ching-He Huang, Cooking Channel
NATHAN LYON, as Host
Good Food America with Nathan Lyon, Veria Living
KELSEY NIXON, as Host
Kelsey's Essentials, CookingChannel
In the Outstanding Culinary Program category, Bobby Flay and Giada De Laurentiis were both nominated for their shows Barbecue Addiction and Giada At Home, respectively and repeatedly. Also nominated from the Food Network: celebrity chef circle-jerk The Best Thing I Ever Made, and Trisha's Southern Kitchen starring former country star Trisha Yearwood. We applaud your rebranding, Trisha.
But who made everyone look amazing and tasty? Why, it's the nominees for the Outstanding Directing In A Lifestyle/Culinary/Travel Program Award, which includes Anne Fox for Giada At Home, and Charissa Melnik for Sandra's Restaurant Remakes. Their competition is the director for This Old House. Yeah, Sandra Lee's people have this in the bag — their task is way more difficult.
[h/t Hollywood Life]
Have a tip we should know? tips@mediaite.com