Everything You Need To Know About This Weekend's Pebble Beach Food And Wine Festival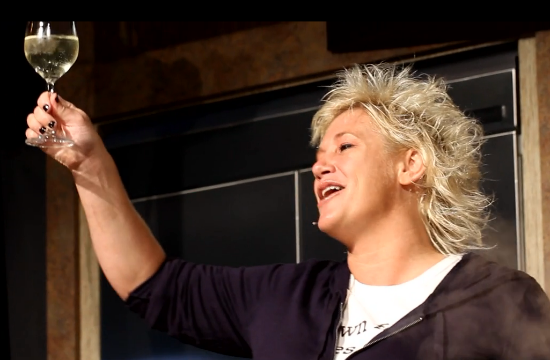 This weekend marks the Sixth Annual Pebble Beach Food & Wine Festival, taking place in post-card gorgeous Monterey, CA. If you're lucky enough to attend, here are the must-hit events that'll surely leave you in a major food coma come Monday:
Friday, April 5th:
–Battle of the Coasts – East: 6:30 – 11:00 PM at The Lodge At Pebble Beach. A two-part culinary competition where guests choose a winner. Competitors include Clark Fraiser, Jose Garces, Mark Gaier, Francois Payard, Jonathan Waxman, and Geoffery Zakarian.
–Guy Fieri: Interactive Dinner: 6:30 – 11:00 PM at The Inn At Spanish Bay. The description for this one warns that things are about to get "LOUD!" Obviously.
–Tribute to a Legend – Cecilia Chaing: 6:30 – 11:00 PM at The Beach & Tennis Club. The likes of Daniel Boulud, Tyler Florence and Nancy Oakes will prepare multiple courses (plus wine!) in honor of Chaing, who helped the US get our Chinese-food game straight with her San Francisco restaurant The Mandarin.
Saturday April 6th:
–Masaharu Morimoto – Cooking Demonstration With Iron Chef Morimoto & Champagne Ruinart : 10:00 – 11:15 am at The Inn At Spanish Bay.
–Danny Meyer – Family Table with Danny Meyer, Michael Romano & Carmen Quagliata: 10:00 – 11:15 am at The Inn At Spanish Bay. Learn your restauranteur 101 here.
–Carla Hall – Cooking With Love Cooking Demonstration: 3:30 – 4:45 pm at The Inn At Spanish Bay.
–Anne Burrell – Cooking Demonstration : 3:30 – 4:45 at The Inn At Spanish Bay.
–Battle of the Coasts – West: 6:30 – 11:00 PM at The Lodge At Pebble Beach. West coast competitors include Tyler Florence, Nancy Oakes, and Lincoln Carson among others.
Sunday, April 7th
–Jacques Torres and fellow chocolate lover/wife Hasty Torres: A Passion for Chocolate with Jacques & Hasty Torres: 10:00- 11:15 am at The Inn At Spanish Bay.
–Lexus Grand Tasting Sunday: 12:00 – 3:00 pm at The Equestrian Center. This is probably the biggest and most indulgent event at the festival, with over 30 chefs preparing and serving food, wines, champagnes and chocolate. Here we'll see Carla Hall, Clark Frasier, and Mark Gaier as well as rising stars Justin Cogley, who was named one of Food & Wine's 2013 Best New Chefs, and James Beard Award winner Angela Pinkerton from Eleven Madison Park.
Besides the traditional tastings and chef-showdowns which lie at the heart of the fest, you can also find an interesting look into what chefs Masaharu Morimoto, Michelle Bernstein, Jonathan Waxman, and Paul Bartolotta would have as their last meals. Also, don't forget about one of the three exclusive After Hours parties tonight and Saturday. Well, you're probably not invited because they're for "a select group of celebrity chefs, winemakers, sommeliers and industry influencers" who will apparently "dance quite literally until dawn" (They actually mean literally until 2 am because thats when the event ends). Come on Food & Wine! You're just making us more jealous by telling us what we can't have.
Watch the somewhat amusing trailer below for equal parts schmancy mood music, women laughing at salads (sort of), a lot of chefs pointing, and some quality food porn.
Have a tip we should know? tips@mediaite.com