Sam Fox, a James Beard semifinalist and co-author of The New York Times bestselling cook book "True Food: Seasonal, Sustainable, Simple, Pure," has signed a lease to open his restaurant, True Food Kitchen, in Brookfield Place. This will be Fox's first New York City spot. True Food Kitchen currently has eleven locations and more are set to open soon across the country. The restaurant will span two stories and will have a covered outdoor patio. It's set to open in the Fall of 2016.
Fox has teamed up with health and lifestyle guru Dr. Andrew Weil to create the menu, which is focused on clean and healthy eating, and of course includes gluten-free, vegan, and vegetarian options. Signature menu items include the Inside Out Quinoa Burger, Spaghetti Squash Casserole, and a Banana & Coconut Chia Seed Pudding, to give you an idea.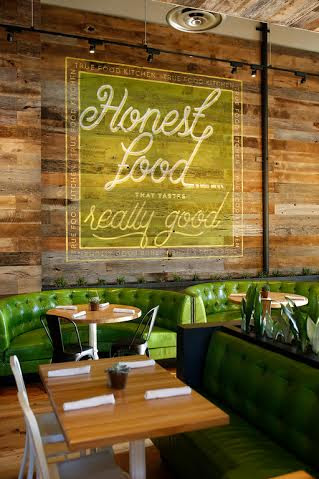 Fox says of his restaurant, "The focus on clean and delicious food that happens to be incredibly healthy is the reason True Food Kitchen has become a local favorite everywhere it has opened." Fox likes the Wall Street-adjacent location, too. "It's a neighborhood with active, health-minded people," he says. If new NYC locations by CHLOE and Avant Garden are any indication of where health food and food in general is headed, he's making the right move.
True Food Kitchen is a full service restaurant with a full bar including signature cocktails made with organic and gluten-free spirits and natural mixers. Signature drinks include the Vegan Piña Colada and Cherry Sour Bourbon.
Fox has also won the Richard Melman award and has been called one of the most powerful people in the industry by Nation's Restaurant News.
Have a tip we should know? tips@mediaite.com