When did a Bloody Mary get so g-d complicated? An evolution of our favorite drink that went awry somewhere along the way.
You'll find that when you research the history of the Bloody Mary, nowhere in the original recipe are fully fried chickens, fried oysters, sliders, sausage, bacon, and every pickled and non-pickled vegetable under the sun. The original recipe called for just tomato juice, lemon juice, salt, black pepper, cayenne pepper, and Worcestershire sauce. The only garnishes in the Original Red Snapper was just a lemon wedge and celery stalk. So like, do we really need a massive garnish on top of our drink?
Rosie Schapp at The New York Times is over it, too:
The bloody mary's origins remain shrouded in a black-pepper-and-celery-salt cloud… All that's certain is that ever since, it has been subjected to oodles of sadistic ministrations. … Some bartenders and civilians apply lip-numbing spice mixes to the rim of the glass. Thick strips of bacon stand at attention where a modest celery stick once casually leaned. Anything that can be pickled and impaled with a toothpick has had its moment.
Truth. (Schapp prefers "poached shrimp, a celery stick, a wedge of lemon and a big, frilly fennel frond" in her Bloody Mary.) Still, we're going to subscribe to the true version of a Bloody Mary, as described by Serious Eats' Kevin Liu: one lemon wedge for acidity, one celery stick for aromatics. (Who knew?) So please, Guy Fieri and the rest of you Bloody Mary monsters out there: leave our precious, hangover-curing drink alone. We can barely finish a full one with our Eggs Benedict as is.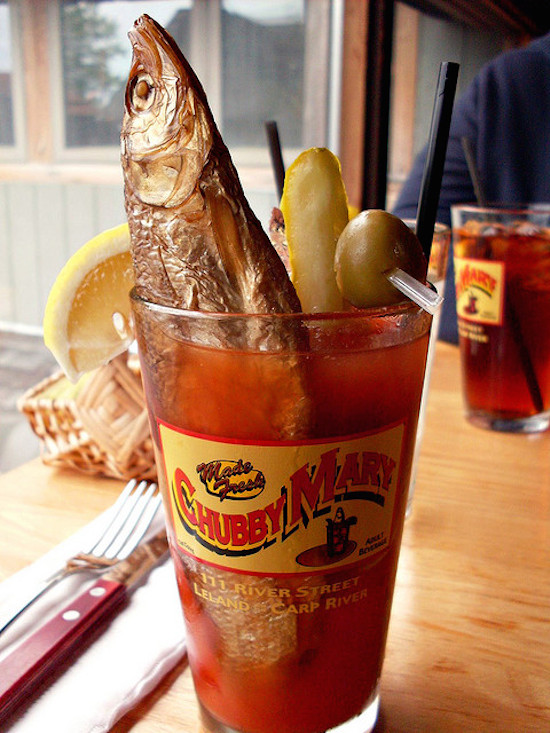 WHAT IS THAT.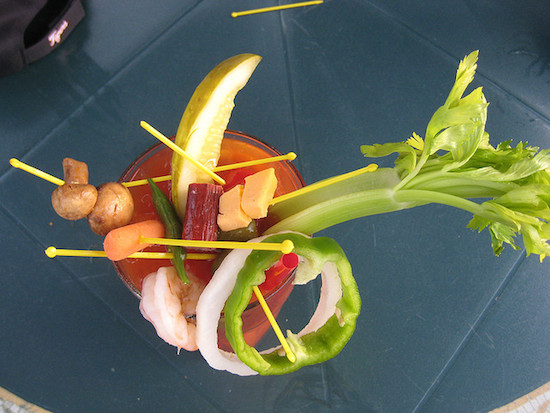 Too much.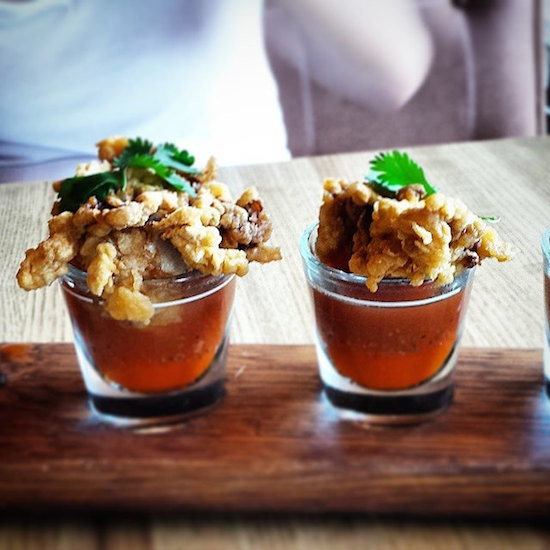 Bloody Mary shooters with fried oysters …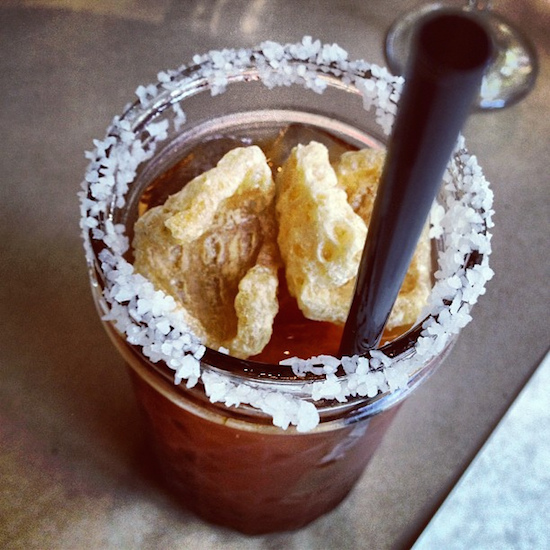 Those are chicarones?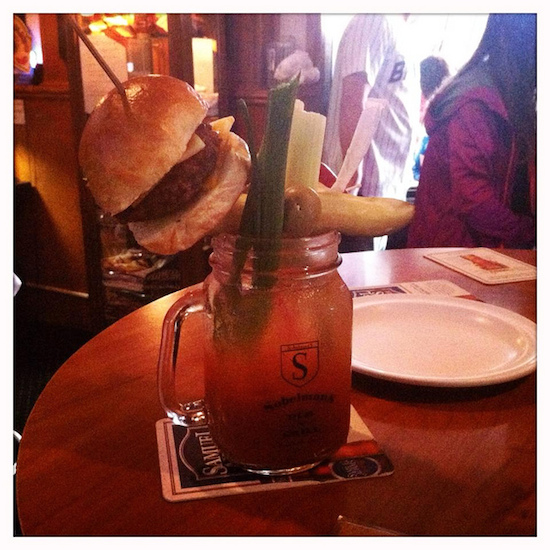 Is the slider necessary?
And finally …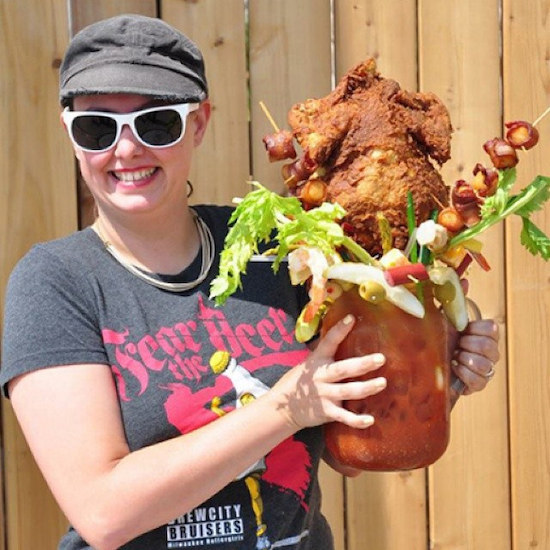 Everyone is over it.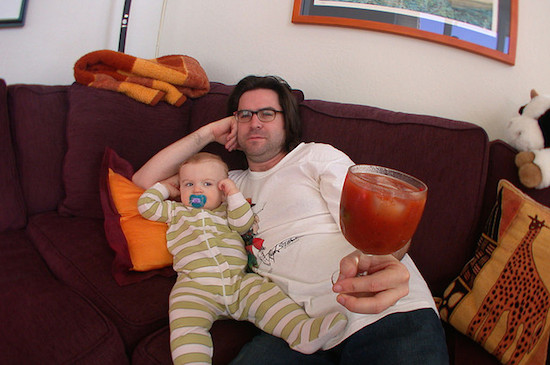 [The Huffington Post, Esquire, The New York Times, Serious Eats]
RELATED: WATCH: We Only Want to Drink Bloody Marys with Rene Redzepi Now
These Food Trend Obituaries Make Us Glad Certain Things End
Images via Flickr Creative Commons
Have a tip we should know? tips@mediaite.com